Wildlife Film Festivals & Photo Competitions/Symposiums


Abbeville Bird and Nature Festival
20 rue du Chevalier de la Barre
Abbeville Cedex 80142
France

Director: Marie-Agnès Boche
Assistant: Sophie Delsaut

Phone: +33 3 22 24 02 02

Email: sophie@festival-oiseau-nature.com

Website: www.festival-oiseau-nature.com

The Bird and Nature Festival (or Festival de l'Oiseau et de la Nature as it is known among French-speakers) is based in Abbeville, Bay of Somme in the North of France.

We are proud to have developed around our international film competition, open to amateurs and professionals, many other activities among which are the photo competition and exhibitions and activities for children. But what makes our event really special is that it offers the unique opportunity to discover the Bay of Somme (a member of 'The Most Beautiful Bays in the World's Club' as well as Vietnamese Ha Long Bay) and the whole area with guides specialized in ornithology or flora. In 2012, around 400 walks, rides, boat crossings were available during the 9 days of the Festival.

The film competition offers an overall amount of €13,500 prizes (€4,000 to the Grand Prix). Films can be entered free of charge in either one of the 4 categories:

Birds/Wildlife
Conservation
Environment (no length limit)
Amateur (maximum 13 minutes duration).




American Conservation Film Festival
P.O. Box 889
Shepherdstown
West Virginia
WV 25443
USA

Festival Coordinator: Hilary Lo

Email: info@conservationfilm.org

Website: www.conservationfilm.org

The American Conservation Film Festival (ACFF) is an annual, four day festival held in Shepherdstown, West Virginia, a vibrant arts community 70 miles west of the nation's capital.

ACFF is dedicated to promoting outstanding, environmental conservation films from professional filmmakers and students alike.

We screen films that illuminate:

Human interactions with wildlife and wild places.
Issues driven by natural resource conservation.
Humans as part of the environment and/or living in a continuum of cultural tradition.
Conservation of cultures, communities, and or lifestyles in conjunction with changes in the natural world.
How youth encounter and understand the natural world.

The 14th American Conservation Film Festival take place October 21st - 23rd and 28th - 30th, 2016.

Please visit our website: www.conservationfilm.org for more information on ACFF and the film submission process.




British Wildlife Photography Awards
United Kingdom

Director: Maggie Gowan

Email: mail@maggiegowan.co.uk

Website: www.bwpawards.org

The British Wildlife Photography Awards were established to recognise the talents of wildlife photographers of all nationalities practising in Britain, whilst at the same time highlighting the great wealth and diversity of Britain's natural history. The driving motivation to set up the Awards evolved through the nation's growing awareness of the local environment and the need for its protection.

Now in its sixth year, this highly acclaimed and unique wildlife photography competition has captivated the nation with outstanding and beautiful imagery. It is a celebration of British wildlife as well as a showcase for nature photographers, both amateur and professional.

With twelve separate categories the subject matter covers everything from marine life and animal behaviour to creepy crawlies and urban wildlife.

Wildlife in HD is a special Award for HD Video and will be awarded to the most inspirational and dynamic film, which clearly illustrates the unique power of moving images as a medium for capturing British Wildlife.

See the Winners Feature Pages:
BWPA 2013 Winners Announced! & Highly Commended Films at the BWPAwards!
BWPA 2014 Winners Announced
BWPA 2015 Winners Announced
BWPA 2016 Winners Announced




EcoTales Film Festival
2 Heron Rd
Twickenham
Middlesex TW1 1PG
United Kingdom

Directors: Louise Purnell & Joanne Churchman

Head of Media: Gaby Bastyra

Phone: +44 (0)7766 815 974



Email: ecotalesfestival@gmail.com

Website: www.ecotales.co.uk

The first EcoTales Film Festival was held in Richmond Upon Thames, London on May 5th 2013.

This one day, family festival screened a program of entertaining and informative environmental films all shown on solar or pedal powered screens.

The films explored a range of environmental topics including food, energy, recycling, conservation, biodiversity and wildlife preservation.

Alongside the main programme, Young filmmakers aged between 7 and 16 were invited to enter their own environmentally themed, short films and be part of the festival.




Element Film Festival
School of Film & Photography
Montana State University
P.O. Box 173350
Bozeman
Montana 59717-3350
USA

Phone: +1 (406) 994 2484

Email: Elementfilmfest@gmail.com

Website: www.elementfilmfestival

Element Film Festival is an annual student filmmaking event in Bozeman, Montana.

It began as a way for filmmakers of the world's only MFA in Science and Natural History Fimmaking to showcase their work to the community.

2010 marked the first year that this festival was open to student filmmakers worldwide and it was a success. We look for innovative student filmmakers that strive to improve our understanding of science and the natural world through film. We accept films from the traditional to the transformative, from the informational to the inspirational.

Past Element films and filmmakers have won numerous awards and recognitions, including National Student Emmys and Tellies. These films also appear at other highly competitive international film festivals.

This year's festival will take place on Friday, November 4th 2016 in Bozeman, Montana.

This year will be the 12th annual Element Film Festival! The festival provides a venue for students from around the world to showcase their films that merge science and art. The festival will be held at the Emerson Center for the Arts and Culture in downtown Bozeman, allowing student works to be showcased in a thriving community of filmmakers and environmental enthusiasts.






Environmental Film Festival in the Nation's Capital
1224 M Street NW
Suite 301
Washington
DC 20005
USA

Public Affairs Director: Helen Strong

Phone: +1 202 342 2564

Email: helen@envirofilmfest.org

Website: www.dceff.org

The Environmental Film Festival in the Nation's Capital is the largest and longest-running environmental film festival in the USA and the largest film festival in Washington, D.C. The 25th Anniversary Festival will be held from March 14-26, 2017.

DCEFF is the world's premier showcase of environmental films. Through our annual festival, year-round programs, and online resources, we seek to advance public understanding of the environment through the power of film.

The 25th Annual Festival will be held in venues throughout the Washington, D.C. area March 14-26, 2017.

We are receiving films on all topics related to the natural and built environment. See our 2016 festival films here.

Find out much more here: www.dceff.org






Festival de Ménigoute
16 bis rue de Saint-Maixent
Ménigoute
Poitou-Charentes 79340
France

Secrétaire in charge of international relations: Adeline Louvet

Phone: +33 (0)5 49 69 90 09

Email: contact@menigoute-festival.org

Website: www.menigoute-festival.org

The 32nd International Ménigoute Festival (October 27 to November 1 2016) will propose about 40 wildlife documentaries in French premieres.

Eight Awards for a total amount of 17000 euros will be offered at the end of the competition.

Entries are free of fees.

Many other activities are sheduled as photograph initiation, conferences, exhibitions of arts, guided visits to sites in the close area for their landscape and wildlife interest.

Download the 2016 entry form and register your film for the competition here: www.menigoute-festival.org/professionnels/proposer-un-film



Festival International du Film Animalier (FIFA)
55 rue de Birmingham
Albert
Picardie 80300
France

President: Thierry Courouble

Phone: +33 (0)322 754 888

Email: contact@fifa.com.fr

Website: www.fifa.com.fr

Ce Festival, dans le nord de la France, est une rencontre grand public avec les meilleurs films et documentaires animaliers professionnels et amateur en compétition le temps du festival, et un programme nature de sensibilisation au coeur de la vallée de la Somme et de la Picardie.

This festival, in northern France, is a public meeting of the best professional and amateur wildlife documentaries in competition during the festival, and a nature education program in the heart of the valley of the Somme and Picardy.

The 25th International Wildlife Film Festival will be held from 16- 24th of May 2015 in Albert, France. The festival is an official competition in which each selected movie is presented to an international jury composed of personalities known for their competence, commitment and knowledge of wildlife and environment.






Festival International Nature Namur
Bois-de-Villers 5170
Belgium

Phone: +32 81 432 420

Email: info@festivalnaturenamur.be

Website: www.festivalnaturenamur.be

The International Nature Namur Festival takes place every year in mid-October in the French speaking part of Belgium: NAMUR.

It celebrated its' 20th anniversary in 2014.

The event organises public HD screenings of a selection of films dedicated to nature and wildlife and present dozens of Nature Photo exhibitions each year.

There are three contests you can apply for:

The International Professional Films Festival
The International Amateur (non-professional) Film Festival
The International Photo Contest

Those three are completely free for registration and many awards can be won.

All information on our website.






Flagstaff Mountain Film Festival
777 N. Canyon Terrace Drive
Flagstaff
Arizona 86011
USA

Director: Ron Tuckman

Phone: +1 928 600 6572

Email: ron@flagstaffmountainfilms.org

Website: www.flagstaffmountainfilms.org

The Flagstaff Mountain Film Festival highlights a collection of the most inspiring and thought-provoking social, environmental, outdoor-adventure and indigenous films from around the world.

For the past nine years, outdoor and film enthusiasts from across the state, region and world have enjoyed a high-quality film experience while soaking up the breathtaking fall beauty of Northern Arizona.

The Flagstaff Mountain Film Festival is a volunteer run effort - any profits from the event are reinvested into future festivals and our Emerging Filmmaker Program; a free weekly documentary film workshop offered to area high school students.

$10/session $5/session student price. VIP price of $80 (this includes all sessions, panel discussions, awards program on Sunday and VIP reception on Saturday, October 13). advance VIP tickets through the last day of September discounted to only $65. Student VIP pass $40 at all times but has to be purchased at ticket center or door with ID.




Green-Go Short Film Contest
CEEweb for Biodiversity
Budapest
Hungary

Creative Contests Co-ordinator: Olja Radlovic

Email: contest@greengofest.eu

Website: www.greengofest.eu

CEEweb for Biodiversity is a network of non-governmental organizations in the Central and Eastern European region.

Our mission is the conservation of biodiversity through the promotion of sustainable development.

CEEweb for Biodiversityafter five year success and at least 60 hundred great short films later, just has launched Green-Go Short Film Contest for the 6th time in 2016. This year we are looking for short movies which raise awareness about small scale agriculture, the circular economy and Europe's nature wonders. Just like in the previous years, we would like to kindly ask you to be our partners to be able to reach even more interested people and raise awareness about the environmental issues we are living with. The best shorts will not only win valuable prizes but will be showed at international events that affect our future... Download the Call for Entries PDF here.

For more information please visit www.greengofest.eu.

If you have any questions, please make sure that you search for it first in the FAQs. In case you have not found it, please contact Olja Radlovic on the following email address: contest@greengofest.eu



Green Screen

Frau-Clara Str.18
Eckernförde 24340
Germany

Phone: +49 (0)4351 470 043

Email: info@greenscreen-festival.de

Website: www.greenscreen-festival.de

Each year in September, GREEN SCREEN International Wildlife Film Festival Eckernförde attracts more than a hundred international professionals from the wildlife film industry and up to 20 000 visitors.

The five day festival programme offers more than one hundred screenings at different venues, often with filmmakers present to offer insight into their work, also there are workshops and panels.

A glamorous award ceremony celebrating the winners in the 16 categories is the final highlight of the event.



International Wildlife Film Festival
27 Fort Missoula Road, Suite 2,
Missoula, MT 59804
USA

Phone: +1 406 728 9380
Fax: +1 406 728 2881

Email: iwff@wildlifefilms.org

Website: www.wildlifefilms.org/IWFF

The International Wildlife Film Festival (IWFF), created and based in Missoula, Montana, hosts a wide-ranging line-up of special events, public screenings, seminars and panel discussions and evening receptions.

The Missoula Festival is not a trade show or marketplace; it is a forum for people to teach and learn about the natural history filmmaking business and wildlife issues.

Our Festival is an eclectic collection of people who have a great concern for wildlife and wildlands, and how television, film and video play important roles in understanding and protecting creatures and habitat world-wide.

The mission of the International Wildlife Film Festival is to foster knowledge and understanding of wildlife and habitat through excellent, honest wildlife films and other media.

The IWFF was the first juried wildlife film competition in the world.

Jackson Hole Wildlife Film Festival
240 South Glenwood Street
Jackson Hole
Wyoming 83001
USA

Phone: +1 307 200 3286

Operations Director: Christie Quinn

Email: info@jhfestival.org

Website: www.jhfestival.org

The Festival

For more than twenty years, 650+ media professionals have gathered in the shadows of the Tetons to celebrate excellence, exchange ideas and be inspired by the landscape and each other. An unparalleled industry gathering of 700 broadcast and media stakeholders, writers, leading scientists and conservationists.

Sept. 25 - 29, 2017
Jackson Lake Lodge, Grand Teton National Park
Passes on sale Spring 2017

Film Competition: A nature film equivalent to the Oscars™ honoring an estimated 80 films from over 1,000 category entries.

Categories announced: Early 2017
Call for entry opens: March 1
Call for entry closes: June 1
Extended deadline: June 15
Finalists announced: August 1
Winners announced: September 28

See: And the JHWFF 2015 Winners are...

The Conservation Summit

Wild cats are among the most beautiful, graceful, and revered animals found on the planet. But their future is uncertain. For three intense days, thought leaders will convene with conservationists, scientists and policy makers with a single goal: to work together to move the needle on conserving the world's wild cats and the habitats they range.

Sept. 24 - 26, 2017
Jackson Lake Lodge, Grand Teton National Park
Passes on sale Spring 2017

In alternating years, JHWFF hosts the Science Media Awards & Summit, see below.

Beyond its industry & professional focus, JHWFF is equally committed to creating multidisciplinary education and community enrichment opportunities through exciting year-round programs that integrate photography and digital media with art, science and nature.

Japan Wildlife Film Festival
1-3-18-B404
Villa Moderna
Shibuya, Shibuya-ku
Tokyo
150-0002
Japan

Executive Director: Yoshiharu McNicoll

Phone: +81 (0)3 6419 7504
Fax: +81 (0)3 6419 7510

Email: jwff@naturechannel.jp

Website: www.naturechannel.jp

Holding its first festival in 1993, JWFF is organized biennially - every odd year in Toyama prefecture, Japan.

With the cooperation of Wildscreen in Bristol, U.K. and Jackson Hole Wildlife Film Festival in Wyoming, U.S.A., it has become the largest event of its kind in Asia and Pacific Rims.

The festival receives over 400 film entries from over 40 countries and is attended by some 40 thousand members of the public who come from all over Japan.

The Japan Wildlife Film Festival is a four-day event, where nominated films are screened at several theatres and open to the public free of charge.

The Festival gives the Japanese public an excellent opportunity to view high quality natural history films. In addition to the screenings, we invite several of the nominees and other filmmakers to give special seminars on the making of their films.

The next festival will be held in Tokyo, August 2017. Nomination List: www.naturechannel.jp/JWFFE/index.html Download

Call for entry open for the Japan Wildlife Film Festival 2017... See: JWFF-call-for-entries-letter2017.pdf

JWFF 2017: www.naturechannel.jp/JWFFE/Eform_online2017.html
Online Entry: www.naturechannel.jp/JWFFE/EJWFF-rules2017.html



Matsalu Nature Film Festival
Tallinna mnt. 25
Lihula
Läänemaa County 90303
Estonia

Festival Director: Silvia Lotman

Phone: +372 477 5141

Email: info@matsalufilm.ee

Website: www.matsalufilm.ee

The first international Matsalu Nature Film Festival took place in 2003.

The Festival is named after the Matsalu National Park, one of Europe's largest bird sanctuaries and a wetland environment of global significance.

The objective of the festival is to screen and recognize new nature films and their creators, and to promote the distribution and popularity of nature films.

The festival promotes nature-oriented and sustainable ways of life and respect for the nature-connected traditions of indigenous people.

The 13TH MATSALU NATURE FILM FESTIVAL WILL BE HELD FROM SEPTEMBER 16-20, 2015.

CALL FOR ENTRIES OPEN until July 1st!




NaturVision Film Festival
Arsenalstraße 4
71638 Ludwigsburg
Germany

Festival Director: Ralph Thoms

Phone: +49 (0)7141 9922 48-0

Email: info@natur-vision.de

Website: www.natur-vision.de

16th NaturVision Film Festival from 13 – 16 July 2017 in Ludwigsburg, Germany.

NaturVision is Germany's longest-running nature film festival, focusing on the natural world, wildlife, the environment and sustainability. Over four days we showcase powerful and absorbing nature and wildlife films on the big screen. We want to allow our viewers insights into unfamiliar worlds, inform them and reveal interrelationships and effects, so that they become aware of and inspired by nature and the environment. At the same time it is our wish to provide a forum for the genre, so as well as big productions there is also room in our programme for small filmic gems.

A special, lovingly chosen children's film programme and great-value family tickets make the festival an event for the whole family - one that wows visitors with stunning films and an exciting supporting programme. The special theme, which changes every year, highlights controversial environmental and sustainability issues in films and the supporting programme. This year the focus is on "Water". Our big competition, which is advertised internationally, awards prizes in a variety of categories and culminates in a gala award ceremony on the Saturday evening.

Last but not least, in 2016 as always we welcome numerous filmmakers and media representatives, who discuss questions with our audiences, use the festival to network and can take part in interesting workshops.




New York WILD Film Festival
23 W. 73rd Street #1201
New York
New York 10023
USA

Founder and Executive Director: Nancy Rosenthal

Phone: +1 21 28 776 364

Email: nywildff@gmail.com

Website: www.nywildfilmfestival.com

Awareness of all things WILD is vital.

More than ever people are fascinated with all things connected to the planet and aware of the urgency to save it.

The New York WILD Film Festival is a documentary film festival showcases a spectrum of topics, from exploration and adventure to wildlife and the environment, bringing all things WILD to the most urban city in the world.

Through powerful, exhilarating films and conversations WILD presents an extraordinary opportunity to exchange ideas, affect vital change and celebrate the WILD.

Coming to the Explorers Club, February 23-26, 2017

Science Media Awards & Summit
1 Guest Street
Boston
MA 02135
USA

Phone: +1 307 200 3286

Email: kathryn@jhfestival.org

Website: www.sciencemediasummit.org

September 20 - 22, 2016 | WGBH, Boston

SMASH aims to boost science literacy in the global public by convening top scientists and science media pros.

22nd Sept 2016: Jackson Hole Science Media Awards Announces 2016 Winners

Sondrio Festival - International Documentary Film Festival on Parks

Via Perego, 1
Sondrio 23100
Italy

Phone: +39 0342 526 260

Email: info@sondriofestival.it

Website: www.sondriofestival.it

Annual international film festival and competition focusing on nature documentaries made in National Parks, Nature Reserves and Protected Areas.

Stories Lived

Delray Beach
Florida
USA

Phone: +1 561 862 8948

Email: Courtney@StoriesLived.com

Website: www.storieslived.com

Environmental Category Contest: Video shorts, 5 min. or less, that tell the how and why an individual or group is doing something positive for the environment and inspiring others with their actions!

Please see website for details and examples: www.storieslived.com/contest

Environmental Category: Closed at 11:59 pm on January 27th, 2017

Environmental Category Winner receives $500 and qualifies for the Peer Award for $1,500 and the Jury Award for $2,000!

The two Runners Up in the Environmental category will be in the running for the Peer Award as well for $1,500!

Please see Contest Info Page for details! :)

See the most recent winners here: www.wildlife-film.com/features/Stories-Lived-Environmental-Category-Winners-Announced-30-January-2017.html

Sunny Side of the Doc

21 bis Quai Maubec
La Rochelle 17000
Paris
France

Phone: +33 5 46 55 79 79

Email: welcome@sunnysideofthedoc.com

Website: www.sunnysideofthedoc.com

Sunny Side of the Doc, international factual and doc market, brings together broadcasters, distributors and producers to buy programmes, and to find partners.

Asian Side of the Doc puts the spotlight on the dynamic Asian factual programmes sector and includes 4 days of networking, pitch sessions, panels, events and a sales market to create new partnerships and get access to key buyers from across Asia and beyond.

Wildlife Film Festival Rotterdam
Rotterdam
The Netherlands

Phone: ++31 6 14 060 229

Email: info@wffr.nl

Website: www.wffr.nl

The Netherlands' main wildlife film festival is held in the city center of Rotterdam from 26-29 October 2017 and is now open for entries! WFFR screens movies with a central focus on the natural world, but also critical and informative documentaries on raising awareness, the environment and sustainability. We would like to invite both professional and non-professional filmmakers from anywhere in the world to participate. The competition is free of fees. The deadline for entries is 1 May 2017.

The competition offers awards in a wide range of categories of which this year the WFFR Virtual Reality Award is new.

Awards can be won in the categories:

Best Film Professional
Best Film Non-Professional
WFFR Environmental/Sustainability Award
WFFR Underwater Award
WFFR Newcomer Award
WFFR Virtual Reality Award
WFFR Awareness Award.

In addition to the awards attributed by the jury, an audience award will also be awarded to the most popular film chosen by the general public in the professional and the non-professional category.

You can find the submission form here and for any questions you can contact competition@wffr.nl

Selected filmmakers are invited to the festival to meet other filmmakers, professionals and our audience.

Many other activities are scheduled around the festival like photo exhibitions, an educational kids program, a gathering for filmmakers and a Nature Cafe. WFFR creates a unique platform in the Netherlands for wildlife filmmakers. We aim to inform and inspire the public by screening wildlife movies.

Wildscreen Film Festival

4th Floor
36 King Street
Bristol
BS1 4DZ
United Kingdom

Email: events@wildscreen.org.uk

Website: www.wildscreenfestival.org

Wildscreen Festival is one of the most influential and inspirational events in the wildlife and environmental filmmaking calendar.

Every two years, hundreds of international delegates from the wildlife media industry and thousands of wildlife enthusiasts descend on Bristol for a week of thought-provoking workshops, talks, debates and free public film screenings.

Rounding the week off is the glittering Wildscreen Panda Awards - dubbed the 'Green Oscars' – which celebrates the very best in natural history filmmaking.

Last Festival Dates: 10-14th October 2016!

Wild Shots Wildlife Photography Symposium
Cape Town
South Africa

Contact - Harriet Nimmo

Phone: +27 (0)79 437 6079

Email: info@wildshotsevent.com

Website: www.wildshotsevent.com

Wild Shots - South Africa's new wildlife photography symposium.

Wild Shots is bringing together amateurs and professionals alike, to learn from and be inspired by the best in the business. It features a packed showcase of high-profile speakers presenting their very latest photographic work, telling tales of experiences in the field, and debating hot industry topics. The stellar line-up of speakers includes Africa's very best nature photographers and top industry practitioners.

Wild Shots' aim is to explore the power of nature photography and how it helps to promote a greater public appreciation of biodiversity and the conservation of nature in Africa. The event is open to everyone with an interest in wildlife and nature photography.

For further info & delegate registration see www.wildshotsevent.com
Free Members
To add your company to this directory, fill in the appropriate form here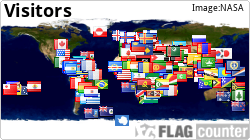 Add your email address here to receive Wildlife Film News
each month