Wildlife Film News (latest Natural History Film news from our acclaimed newsletter)
Become a member today... For a Freelancer join here, for an Organisation join here! :)
See our 'Features' and 'Interviews' pages for stories from around the wildlife, conservation and natural history film-making world! Got Kit to sell? Add your items here! (NB. Members post for free!) Looking for a work or got something to offer... Visit our Jobs Page.
Oxford Scientific Films and Terra Mater Factual Studios explore Wild Korea
from OSF
6 February 2018

Following on from the success of major international series Richard Hammond's Miracles of Nature, Wild Weather with Richard Hammond and Secrets of the Stonehenge Skeletons, Terra Mater Factual Studios (TMFS) and Oxford Scientific Films (OSF) have joined forces once again to co-produce, Wild Korea (2 x 1 hrs) a landmark series on the natural history of South Korea in association with Buzz, CJ E&M and the BBC.

For the past 60 years, aggression between North and South has defined Korea yet little is known about its wilderness areas where traditional relationships between man and nature thrive and remarkable creatures exist in abundance.

From the jagged mountains of the east to the vast estuarine mudflats of the south and west Wild Korea explores the rich and varied wildlife habitats of this mysterious peninsular. Most astonishingly of all the series lifts the lid on the haven that exists inside the demilitarised zone, the heavily fortified area between North and South where humans fear to tread but where wildlife threatened elsewhere in the country has forged a remarkable comeback.

Wild Korea is scheduled for delivery in January 2018 making the series available in time for the Winter Olympics which are being held in Seoul. The BBC has taken a 1 hr version South Korea: Earth's Hidden Wilderness which they are due to transmit on 11th February at 8pm on BBC2.

Clare Birks, CEO, Oxford Scientific Films said "We're delighted to be working with Terra Mater again on such an ambitious and prestigious series which we are co-producing with our Korean partners".

Caroline Hawkins, Creative Director, Oxford Scientific Films said "We have been given a unique opportunity to show nature's incredible resilience in a country that is unfamiliar to most of us yet is rich in wonderful wildlife."

Sabine Holzer, Head of TV, Terra Mater Factual Studios adds "We are very excited about these truly unique films about a region few of us would think of in terms of Natural History. This is a perfect match for Terra Mater's documentary programme portfolio where we continue to combine fresh storytelling and outstanding visuals."

The films were ordered by Sabine Holzer for TMFS and CS Lee for Buzz and Jae Hyuk Lee for CJ E&M. The Director is James Reed (Jago: A Life Underwater, Rise of the Warrior Apes). The Executive Producers are Caroline Hawkins for OSF, Martin Meszaros and Sabine Holzer for TMFS, CS Lee for Buzz and Jae Hyuk Lee for CJ E&M.

Worldwide sales are being handled by Terra Mater Factual Studios.


Bottlenose dolphins encounter a Haenyeo diver from South Korea: Earth's Hidden Wilderness

Industry friend Martin Hammod dies
7 February 2018

We are sad to report the passing of Martin Hammond who died from a heart attack this morning.

Some of you will know him from his 35 years at Kodak, his presence at many wildlife film festivals and his support for industry newcomers.

Our thoughts are with his family and friends. RIP Martin.




Eco-Comedy Video Competition Spring 2018 – CALL FOR ENTRIES
Sponsored by: Center for Environmental Filmmaking & The Nature Conservancy – **$2,000 Prize**

The 2018 Eco-Comedy theme is "Conservation and Environmental Protection."

Produce a short, humorous video for YouTube on any topic that relates to conservation and environmental protection. The contest is open to anyone worldwide who has a flair for producing videos.

Submissions must:

Be humorous!
Communicate a clear (and funny!) message around the theme of conservation and environmental protection.
Reach to a broad audience.
Be an original production.
Contain a title at the beginning; please include the total running time
Contain credit of the production crew members at the end.
Be less than three minutes (including titles and credits); Note: submissions longer than 3 minutes will not be considered.
Submissions should be emailed to the following address: ecocomedy2018@gmail.com
Be submitted by 11:59 pm Eastern Time Zone on Thursday March 1, 2018.

A panel of five judges representing The Nature Conservancy and the Center for Environmental Filmmaking will determine the finalists and grand prize winner.

Submissions that are not received by Thursday, March 1, 2018, will not be accepted. Finalists will be announced on Thursday, March 8, 2018.

The winner will be announced at American University on Tuesday, March 20, at the DC Environmental Film Festival at 7 pm in the Doyle/Forman Theater in the McKinley Building.

The creator of the winning entry will receive a $2,000 award from The Center for Environmental Filmmaking.

For more information regarding submission guidelines and contest rules, please visit: www.american.edu/soc/environmental-film/eco-comedy-film-competition.cfm

Please address questions to Chris Palmer at palmer@american.edu

Watch the winner of the 2017 Eco Comedy Film competition: Planet B by Ashley Holmes




British Wildlife Photography Awards 2018 - Call for Entries
by Maggie Gowan of British Wildlife Photography Awards
1 February 2018

CALLING ALL PHOTOGRAPHERS AND VIDEOGRAPHERS – The British Wildlife Photography Awards 2017 are open for entries. Find out more here: www.bwpawards.org

With 15 separate categories covering all aspects of British Wildlife share your vision with us and compete for a chance to win a prestigious prize. The £20,000 prize fund includes £5,000 cash first prize and cameras from lead sponsor Canon.

Be featured in a touring exhibition and reach millions across the UK through a touring exhibition and a beautiful book.

Whether incredible behaviour, a characterful portrait, an atmospheric woodland scene, or the secret world that lives in the undergrowth we want to see your pictures and films.

Be part of a competition and community that is supported by the UK's major conservation charities and celebrates excellence in wildlife photography and film.

Be inspired by our recent FILM and PHOTOGRAPHY WINNERS winners:

Last years winners:
Stills: www.bwpawards.org/winners2017
Film: www.bwpawards.org/videowinners2017

Some 'Highly Commended' photo's from the 2017 competition on the left. More details here.

The 2017 Wildlife in HD Video Winner


Caddisfly Larva by Liam Marsh from BWPAwards

Highlights of all the Winning and Commended films of 2017:


BWPA Highlights from 2017 from BWPAwards.

Also see: BWPA 2017 Winners Announced!

Latest news from Jackson Hole WILD

1) Our International Big Cats Film Festival Finalists will be announced on February 9th. For more information about the festival, visit www.jhfestival.org/big-cats.
2) We will be holding a celebration of World Wildlife Day 2018 at the UN headquarters on March 2nd in NYC. (Registration is free and should be open early next week.) Winners of the International Big Cats Film Festival will be announced at the celebration.
3) Finalists and winner screenings will be scheduled at the Explorers Club on March 3rd in NYC as well, so more can enjoy the great films. Be sure to join us!

Ménigoute Festival 2018 Call For Entries

The 34th "International Festival of Ornithological Film" will take place from October 30th to November 4th 2018 in Ménigoute (Deux - Sèvres - FRANCE).

Ménigoute Festival's main purpose is to inspire to the greatest public increased awareness of the need to conserve the natural environment. At the same time, it aims to encourage the documentaries' production and broadcasting. About 40 ornithological and wildlife entries, French premieres, will be selected to be screened in competition during public performances.

Entries are free of fees.

Nine prizes, totalling about 16,930 €, will be awarded.

Register your film for the competition here: menigoute-festival.org/vous-etes-realisateurs.html

Deadline for entries: July 1st 2018

Any film longer than 15 minutes will be entered in the category "long program" and all films less than 15 minutes in the category "short program". The rules and conditions of participation are identical for these two categories.

Many other activities are sheduled for the festival, including photographic exhibitions, conferences, art shows, guided visits to sites in the local area for their landscape and wildlife interest.

Website: www.menigoute-festival.org

GREEN SCREEN Internationales Naturfilmfestival Eckernförde is looking for amazing wildlife films from all over the world for its 2018 edition. Submission starts now!!

Wildlife films are welcome to be submitted from December 15th 2017 until March, 15th 2018.

Earlybird discount (25 % on the total entry fees) applies for submissions before February, 15th.
Submission deadline: March, 15th 2018

Regulations, submission forms and descriptions: www.greenscreen-festival.de/en/submission

Contact: film@greenscreen-festival.de

More information about the festival: www.greenscreen-festival.de/en

Join a Wildeye Course/Trip in 2018!!

Introduction to Wildlife Film-making – Our longest running course: 17-19 August 2018

One of of our most popular wildlife film-making courses, the introductory weekend offers you your first insight into the world of wildlife film-making. From pre-production to delivery, we'll guide you through the many stages of the process from your first idea, research, scripting, travel, filming, editing, delivering as well as importantly selling and distributing your completed film.

This course is broken down into bite-sized modules presented over two days including time spent filming at Pensthorpe, former home of BBC Springwatch. The wildlife film-making weekend is suitable for anyone including beginners, hobbyists, keen enthusiasts, those looking to undertake wildlife film-making degrees or apprenticeships all the way through to camera operators looking to diversify into wildlife film-making. As well as educating, inspiring and providing practical hands on experience its a great addition to any CV. Visit/book: www.wildeye.co.uk/introduction-to-wildlife-film-making

Gorillas and Chimpanzees in Uganda - The Great Ape Adventure: 5-14 November 2018

Trek to see/film wild mountian gorillas and chimpanzees in the forests of Uganda, whilst learning about and participating in conservation projects to protect our close relatives... A Wildeye / GAFI Project.

A unique itinerary is planned to give participants an incredible opportunity to see wild great apes and engage in their conservation – see full itinerary below – highlights include: mountain gorilla and chimpanzee trekking, visiting the Ngamba Chimp Island Sanctuary, several game drives featuring lions, elephants, monkeys, buffaloes and more, learning about and participating in conservation projects such as tree-planting, teaching local people about the value of wildlife, and the Pedal Powered Cinema Project, staying at Dian Fossey Lodge.

As well as local guides and specialists you will be accompanied throughout by Madelaine Westwood (founder of GAFI (The Great Apes Film Initiative) and the Pedal Powered Cinema Project). Visit/book: www.wildeye.co.uk/gorillas-chimpanzees-uganda

Check out the homepage for up-to-date availability: www.wildeye.co.uk

2018 WFFR Flamingo Awards now open for entries

The fourth edition of The Netherlands' main wildlife film festival is now open for entries! We invite wildlife and environmental filmmakers from anywhere in the world to participate in our popular Flamingo Award Competition and get the opportunity to have your film screened for a large Dutch audience. The festival is held in several theaters in the exciting city center of Rotterdam from 24-28 October 2018.

WFFR screens movies with a central focus on the natural world, but also critical and informative documentaries on raising awareness, the environment and conservation. The competition is free of fees. The deadline for entries is Tuesday 1 May 2018.

In 2018 WFFR will recognise outstanding achievements in ten Flamingo Award categories. You can find the submission form HERE.

Each award winning film will receive their Flamingo Award during the award ceremony on Saturday 27 October 2018. WFFR invites the filmmaker to participate during this award ceremony and infamous Flamingo afterparty.

Agenda:

Tuesday 1 May 2018: Official submission deadline
Wednesday 1 August 2018: Announcement of the selected finalists and Flamingo Award nominees
Wednesday 24 – Sunday 28 October 2018: Wildlife Film Festival Rotterdam, held in one of Europe's most exhilarating cities according to the Lonely Planet.

Filmmakers can choose to compete also in the following 7 categories:

WFFR Awareness Award
WFFR Conservation Award
WFFR Environmental Award
WFFR Children's Award
WFFR Underwater Award
WFFR Virtual Reality Award
WFFR Newcomer Award

Any questions you can contact competition@wffr.nl

News from NaturVision Film Festival

Dear filmmakers,

We have news! In 2018 we will be offering a new award, supported by Audi's environmental foundation Audi Stiftung für Umwelt GmbH: the "NaturVision Short Film Award: The (In)Finite Nature of Plastic". The spectrum of subjects for the category ranges from our everyday dealings with plastic to the dangers of plastic materials for our waters, soils, wildlife and humans, all the way through to alternatives to plastic or ideas for solving the problem of plastic waste. The category is open to both professional and amateur filmmakers over 18 years of age with films up to 30 minutes long. In the Short Film category there are no restrictions on the film's completion date. Link

The award carries a prize of €5,000!

We look forward to your entries, which we need to receive by 18 March 2018.

This is also the deadline for all the other categories. You still have six weeks – until 18 March 2018 – to submit your films on nature, wildlife, the environment and sustainability that were completed after 1 January 2017 for the big NaturVision Film Competition!

Everything you need to know about the categories, prize monies and conditions of participation can be found here

Kind regards, Ralph Thoms, Festivalleitung

Wildscreen Festival 2018: Call For Entries Open

The 'Green Oscars' of the international wildlife film and TV industry, the Wildscreen Panda Awards are open for entries...

Wildlife and environmental filmmakers from around the world can submit their productions to be in with a chance of winning the most coveted awards in the genre when the world's biggest festival of natural world storytelling returns to Bristol, UK, from the 15-19 October 2018. Launching the Festival's latest call for entries, Lucie Muir, CEO of the charity behind the biennial event, said: "The Panda Awards have sat at the heart of the Wildscreen Festival since they were presented at the first Festival back in 1982 and they remain the highest honour in the international wildlife film and TV industry.

Entries must be submitted by Wednesday 21 March 2018, via the online submission portal on the Wildscreen website, available at: www.wildscreen.org/panda-awards

Check out the Wildscreen Festival 2018 Trailer

New York WILD Film Festival Coming This Month!

We're looking forward to celebrating 5 WILD years of our film festival this February 22-25 at the Explorers Club! Watch what people have said about New York WILD over the years here.


5 WILD years from New York WILD

We received over 250 films from 50 countries.The jury recently decided the program and the awards. Many thanks to the talented jury of filmmakers, conservationists, professors and explorers who watched over 50 hours of films to select the dynamic festival we have coming up.

See the schedule here: nywildfilmfestival.com/the-festival/schedule

Please follow us on Facebook, Twitter and Instagram for program and ticket updates.

Visit: www.nywildfilmfestival.com

International Big Cats Film Festival Finalists Announced
from JHWFF & CITES
9 February 2018

Winning stories about jaguars, leopards, lions, pumas, tigers and more will hit the big screen and your mobile devices when the world celebrates World Wildlife Day 2018

Over the past century, the world has been losing the planet's majestic big cats at an alarming rate. These iconic predators, the challenges they face, and how these challenges can be met, will be in the spotlight through the 16 films chosen as finalists in the International Big Cats Film Festival.

The Secretariat of the Convention on International Trade in Endangered Species of Wild Fauna and Flora (CITES) and the Jackson Hole Wildlife Film Festival have announced the International Big Cats Film Festival finalists based on the preliminary judging in the film festival, which is being organized as part of the global celebration of World Wildlife Day 2018 under the theme "Big cats: predators under threat."

The judges – professional filmmakers, big cat biologists and stakeholders from around the world – chose the finalists from more than 200 entries in six categories: Issues and Solutions, Conservation Heroes, People and Big Cats, Science and Behavior, Micro-Movie, and Local Voices.

The full list of finalists is below. Winners will be announced at U.N. Headquarters in New York at a high-level event on 2 March. Both winners and finalist films will be subsequently showcased extensively to raise global awareness of the critical challenges facing big cat species at community screening events presented by partners throughout the world.

John E. Scanlon, Secretary-General of CITES, said: "A crisis can still be averted if we take action now and we are most grateful to all the filmmakers for submitting their wonderful works. By using the power of media, we can catalyze a groundswell of support for big cats to help make sure they survive in the wild. On 3rd March 2018, World Wildlife Day, let's make sure that all of us – no matter who we are or where we are – give big cats the special attention and the big support they deserve!"

"We send our congratulations and praise to not only the finalists, but to all of the filmmakers who entered the International Big Cats Film Festival," said Lisa Samford, executive director of the Jackson Hole Wildlife Film Festival. "These stories went beyond simply being visually mesmerizing and engaging. The stories show the challenges facing these iconic species, and they feature the heroes and solutions necessary if we are going to be able to save populations of big cats around the world."

Big cats are among the most widely recognized and admired animals across the globe. However, today these charismatic predators are facing many and varied threats, which are mostly caused by human activities. Over the past century, we have been losing big cats at an alarming rate due to loss of habitat and prey, conflicts with people, poaching and illegal trade. For example, tiger populations plummeted by 95 percent over the past 100 years and African lion populations dropped by 40 percent in just 20 years. A range of measures are underway to arrest this decline, but more needs to be done.

In an effort to reach as wide an audience as possible, the expanded definition of big cats is used for World Wildlife Day 2018 and the film festival, which includes not only lions, tigers, leopards and jaguars – the four largest wild cats that can roar – but also cheetahs, snow leopards, pumas, and clouded leopards. Big cat species are found in Africa, Asia, and North, Central and South America, representing a virtually global distribution.

The CITES Secretariat is designated by the United Nations General Assembly as the global facilitator for the celebration of the World Wildlife Day each year in collaboration with organizations in the United Nations system.


International BIG CATS Film Festival Trailer from Jackson Hole WILD

International Big Cat Film Festival finalists are:

Issues and Solutions – Awarded to the film that most effectively reveals current issues and challenges and communicates solutions to the environmental, socio-economic and sustainability issues associated with big cats around the globe:

"To Skin A Cat" produced by Scholars & Gentlemen, Panthera, Earth Touch, and Beyond, Durban Film Office, National Film & Video Foundation, Peace Parks Foundation

"Tribe versus Pride" produced by Terra Mater Factual Studios, Wildlife Films and Nat Geo Wild

"Looking for Sultan" produced by Riverbank Studios

Conservation – Awarded to the film that effectively celebrates innovative approaches and noteworthy achievements of individuals or groups committed to the conservation of big cats:

"Big Cats - Episode 3" - a BBC Natural History Unit Production for BBC and PBS with THIRTEEN Productions LLC, co-produced by France Télévisions

"Jaguars - Brazil's Super Cats" produced by BBC Studios Natural History Unit, Nat Geo Wild

People and Big Cats – Awarded to the film that most effectively coveys the complex relationship between big cats and humans:

"Big Cats - Episode 3" - a BBC Natural History Unit Production for BBC and PBS with THIRTEEN Productions LLC, co-produced by France Télévisions

"Livestock Insurance Program" produced by Figet Films LLC, Pontecorvo Productions

"Tribe versus Pride" produced by Terra Mater Factual Studios, Wildlife Films and Nat Geo Wild

Science and Behavior – Awarded to the film that greatly deepens our understanding of the science behind big cats and their behavior through its storytelling:

"Big Cats - Episode 3" - a BBC Natural History Unit Production for BBC and PBS with THIRTEEN Productions LLC, co-produced by France Télévisions

"Africa's Hunters: The Misfit" produced by Plimsoll Productions, Blue Ant Media, Smithsonian Networks

"Vanishing Kings – Lions of the Namib" A co-production by ORF, Interspot Film, ARTE, Smithsonian Networks, Into Nature Productions and Boksdocs

Micro Movie (under 5 minutes) – Awarded to the Public Service Announcement (PSA), music video, media artwork or advocacy film that most effectively communicates an appreciation or understanding of big cats or their conservation issues. Limited to media under 5 minutes in length:

"Harimau Selamanya (Tigers Forever)" produced by Nuvista Media and Rimba

"Nat Geo Inspires: Collecting Data to Save Gorongosa's Lions" produced by National Geographic

"Pavel" produced by World Wildlife Fund-UK

"Singye" produced by World Wildlife Fund-UK

Local Voices:

"Ranger and Leopard" produced by Wildlife Pictures Institute for Jam-e Jam TV Network

"The Tiger Who Crossed the Line" produced by Earthcare Productions

"Gyamo - Queen of the Mountains" produced by Riverbank Studios


Threats Facing Big Cats from Jackson Hole WILD
Wild Orchid Man visits Bonorong!

The Bonorong Wildlife Sanctuary in Tasmania is a special home for injured and endangered wildlife. Stig Dalström, the Wild Orchid Man, visited the sanctuary with filmmaker, Darryl Saffer. Bonorong is active in the program to preserve and reintroduce the Tasmanian Devil back into its native habitat. Stig spoke with Greg Irons, the owner/director of Bonorong. One of the biggest causes of injury and death to wildlife is traffic. Roadkill is global problem but Tasmania is making an effort to raise awareness and reduce the death toll on native animals. youtu.be/2g3_SavKcsw




Visit: www.wildorchidman.com
VMI Guide to Film Lenses

Film Lenses. Everything you need to know... A new article on lenses, written by VMI Director and DP, Ian Jackson (assoc BSC) - this is a BIG subject, so a SERIOUS article! This written to be a useful resource, explaining some of the most common terms, de-bugging some of the mechanical and optical principles and concluded with a comparison of the lenses that VMI supply and the pros and cons along with a screen shot 'shoot out'.

There are two fundamental factors that impart a moving image with its character, the quality and size of the digital sensor and the lens used. Ten years ago it was the brand of film stock and the lens, or the type of recording tape and the lens.

The lens is the constant-no image, still or moving, has ever been shot without one and as we ease towards the end of the second decade of the new millennia, the range and choices of lenses available to professional film makers is vast with plenty of snake oil and pitfalls to catch out the uninformed. In the way that 'unbleached muslin' can become a thing after being used by one well known DP, then the same is also true of lens trends and may or may not necessarily be the best choice for your project. [Pinhole cameras are an exception as one discerning reader reminded us but not very practical for mainstream production!. Ed]

This article will (hopefully) be a useful resource, explaining some of the most common terms, de-bugging some of the mechanical and optical principles and concluded by a comparison of the lenses VMI supply, the pros and cons along with a screen shot 'shoot out'.

The range of lenses will always be increasing and so the comparison section will be revised as we add new stock. This article is presented in three main sections.

Part 1 explains all of the common terminology which filmmakers use freely and I felt would be useful to explain these fully.
Part 2 seeks to answer the question, "What Lens System to Use and Why"
Part 3 will describe particular sets of lenses from different manufacturers with their characteristics and some screen shots for comparison purposes.

Read here: vmi.tv/training/useful-stuff/VMI_Guide_to_Film_Lenses
THE FIREFOX GUARDIAN - A Conservation Love Story from member Gunjan Menon

Red Panda numbers are dangerously decreasing in the wild. There could be less than 2500 red pandas left in the wild. But there's some hope. Tucked amidst the spectacular Eastern Himalayan ridges in Nepal, there is a very special community forest that has come together to save these red pandas. A native of these forests, 'Menuka' is the youngest and one of the only two women working as a 'Forest Guardian' with the Red Panda Network. This is a story about Menuka breaking stereotypes and following her heart to save her favourite animals, the endangered red pandas.


THE FIREFOX GUARDIAN - A Conservation Love Story

This is a Masters degree film project by Gunjan Menon for MA in Wildlife Filmmaking, Bristol, UK. Crowdfunded on Indiegogo. Tweet her: @gunjan_menon
Watch: Indonesia From Below from SZtv

Home to more than 17,000 islands and 85% of the world's coral species, Indonesia is regarded as the world's best diving destination. It's easy to sea the allure. Every year visitors flock to these remote and rustic dive destinations to catch a glimpse of WWII wrecks and whale sharks, hammerheads and hairy frogfish, manta and mola mola.

The series is showcasing amazing dive sites, awesome marine life, fascinating people and highlighting the pressing environmental issues facing our oceans today.


Indonesia from Below from SZtv

Like us on Facebook facebook.com/scubazoo.tv
Follow us on Twitter twitter.com/ScubazooTV
Follow us on Instagram instagram.com/sz.tv
Visit: scubazoo.tv/indonesia-from-below
Rewild Ourselves, Rewild Our World – A New Durrell Wildlife Conservation Trust Strategy

"We want to ensure a wilder, healthier, more colourful world for future generations..."

Durrell's new strategy concentrates on the rewilding of animals, the rewilding of ecosystems and the rewilding of people. Please join us on our journey and help us continue our work saving species from extinction.


Rewild Our World from Durrell Wildlife Conservation Trust

How Did You Do with Veganuary? 'How to Go Vegan' Could Help!

Last month, the lovely people at Veganuary sent me a copy of their new book How to go Vegan.

They say it's "The why, the how, and everything youn need to make going vegan easy".

Going vegan is easy! Whether you're already a full-time vegan, considering making the switch or know someone who is, this book will give you all the tools you need to make the change towards a healthier, happier and more ethical lifestyle.

How to Go Vegan includes...
Why try vegan? Animal welfare, the environment, health benefits and your personal adventure. Vegan at home: Surprisingly vegan foods, reading labels, vegan ingredient essentials, easy replacements, how to be the only vegan in the family
Vegan out in the world: Eating out, eating at friends' houses, answering questions from loved ones, travelling vegan
Living the vegan lifestyle: Meal plans, tips and tricks, what to do if you're struggling, how to celebrate being a vegan

How to go vegan. It's easier than you think.

I think this book is a gem. Helpful for those that have been thinking about joining the plant-based movement, with a how-to approach, for those making the transition from vegetarianism, or for the already vegan wanting a quick reference guide.

It's written in a clear and concise way, with easily digestible chapters that are really easy to jump into when you need an answer to a question asked of you, or something that is just bugging you. One of the biggest challenges when embarking on a vegan lifestyle (or even for the seasoned vegan) is the constant need to keep defending your choices. This little book has all the answers to those ever-coming questions asked of you, so if you are not especially good with the banter, you can refer to the book, or point the person asking to the right pages. But, where do you get your protein!? Bust some myths!

Helpful meal plans with some ace recipes... Love the Ginger, Coconut and Lemongrass Soup!

Get the book HERE!

Veganuary is a charity inspiring people to try vegan for January and throughout the rest of the year...










Welcome our first New Full Members of 20gr18!

Lucy Eckersley - Punk Biologist - A wild animal biologist, stage, screen and radio presenter and animal handler. With a BSc in Biology, specialising in animal diversity and evolution of avian flight, Lucy went on to complete an MSc in Wild Animal Biology with ZSL and the RVC. Her research focused on the 'Charismatic carnivores', specifically Wildcats, which have been the subject of many stage and radio performances since. punkbiologist.com

Tamsyn van Gelderen - An experienced Johannesburg-based researcher and writer, available for work now! She has worked in house and as a freelancer for a variety of companies over the years that specialize in Blue Chip wildlife docs. nysmatic@gmail.com

Mick Jenner - West Sussex based husband and wife wildlife film makers Mick and Pat Jenner are back! Mick is an experienced award winning camerman and film maker. They have an extensive library of stock footage from the United Kingdom and the rest of the world. nature-on-film.co.uk

Eleanor Hamilton - An aspiring wildlife camera operator looking to gain experience as a runner/camera assistant. With an MA in Wildlife Documentary Production and a BSc (Hons) in Zoology she has a strong understanding and passion for the natural world. Through the production of a number of short films she has developed skills in research, story development, pitching, producing and editing. She has experience working with a range of camera and audio equipment and is well practiced at filming in macro, long lens, timelapse and high speed. eleanor-hamilton.wixsite.com/wildlife

Sophie Pavelle - An adventurous zoologist with a passion for combining expedition and physical challenges, with learning about the natural world. Following a masters in Science Communication, she regularly explores the UK sharing stories about local wildlife and conservation, as well as presenting several short films. Read more about Sophie here!

Michael Samstag - Best known for his work directing and producing special features for the first three Harry Potter DVDs and the Van Helsing DVD, Samstags' work on Van Helsing was featured in an article by American Cinematographer Magazine and the making of WAR & TRUTH was featured in the American Prospect. His documentary, TALES IN FLIGHT, followed the inspirational stories of pilots who fly dogs to safety. rescuedocfilms.org

Original Volunteers - A volunteering organisation who say "All our in-country teams are happy to take time out to assist film makers and photographers for their projects." Get off the beaten track around the world experiencing and filming smaller grassroots projects and individuals making a difference in animal protection, wildlife conservation and community development. originalvolunteers.co.uk

Join them, become a full member here: Wildlife-film.com/freelancers or Wildlife-film.com/companies
See 'Kit For Sale' for items from members/subscribers!
Welcome to Wildlife-film.com
Since the late 1990s Wildlife-film.com has been the leading source of information for the wildlife filmmaking industry worldwide. For over eighteen years the site has been Google's number one ranking site for 'wildlife film' and related searches. Our site is viewed in over 180 countries. Our newsletter, Wildlife Film News, is read every month by thousands of people involved in wildlife filmmaking - from broadcasters and producers, to cameramen - we encourage readers to submit their news. We also serve as an online resource for industry professionals and services. Find producers, editors, presenters and more in our Freelancer section, and find out about festivals, training and conservation in Organisations. We encourage amateur and professional freelancers to join our network and welcome all wildlife-film related organisations to join our team.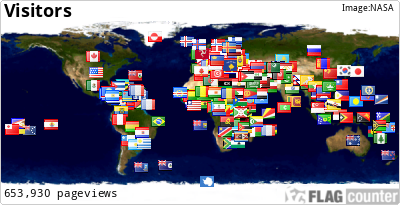 The above visitors map was added on the 30th September 2016...