Member Testimonials
"My happy return from a job via Wildlife-film.com" – An enthusiastic Compliment
On my way home after the most amazing two weeks in Baja. I met amazing people, learned lots from a very talented cameraman and the coolest and most amazing Biologist. I remembered my love to wildlife filmmaking and last, but not least, added a new check on my bucket list (mobulas flying!). Thank you Jason Peters and Wildlife-film.com, I am very proud to be a part of this international group of wildlife filmmakers. What a surprise to have worked for a South African production company in my own country. Thank you, thank you, thank you Jason Peters!

Karla Munguia Colmenero is a wildlife Camerawoman, Journalist and Presenter from Mexico!
Contact her by email: karla.munguia@gmail.com

"I got my latest job through Wildlife-film.com" – A Case Study
I've just picked up my latest job - a live interview as a wildlife presenter and expert on Sky News - through being listed on the Wildlife-film.com website.
The Sky News producer was searching the web for a wildlife presenter who might be able to comment on a topical wildlife issue at short notice. When you google 'wildlife presenter', Wildlife-film.com comes really high in the ranking - which is how he found me.
He then checked out my professional website (listed in my profile) and texted me on the number I'd included. We went from there - the next morning, I was being interviewed live on Sky News!
That interview led to another, pre-recorded discussion (shown on Sky later in the same day). It also really helped to raise my profile in the industry, and gave me some great new material for my showreel.
So, what can I say - the site really works - thank you! It makes it really simple for industry professionals to find and contact you, particularly at short notice.

Serena Cowdy is a wildlife presenter and journalist. You can contact her via her agent, Gerry Granshaw at David Foster Management.
"I got a job through my wildlife-film.com listing" – A Case Study
I was commissioned to write the soundtrack for a short film titled "Light Of The Sea", the subject was Puffins on the Isle of May, Scotland.
The producer mentioned that she had found my details through the wildlife-film.com website. She then linked to my site and felt my music style would suit her project.

This was actually the first time I had been commissioned to compose music for someone I had never met…. Usually ive only worked with people I have known or "friends of friends" I that makes sense…… Although hopefully we will now maintain a working relationship!

Being in my late 20's im still relatively "young" to the whole industry, and also as im self taught it has always felt a bit harder to gain guidance and confidence in my music and also working in the industry. I have a passion for wildlife film so the opportunity to provide my details on a website such as wildlife film has proven valuable in terms of working with like minded people.

Fraser Purdie
fraser@fraserpurdie.com
Freelance Music Composer
We thank our full members for being an integral, contributing part of this resource...
We'd be nothing without them!
Disclaimer: Wildlife-film.com publishes information and opinions as a service to its members and visitors/readers.
The producer does not recommend or endorse any particular method, institution, product, treatment, or theory.
Opinions expressed on Wildlife-film.com are not necessarily those of the producer.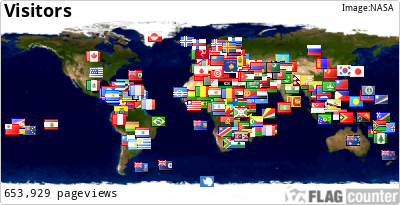 The above visitors map was added on the 30th September 2016...