Thanks for your interest in Wildlife-film.com!
Special FREE Full Membership Offer!!
Organisation Membership
Wildlife-film.com is an online resource for anyone looking to find organisations related to wildlife film-making. As you can see from the menu on the right, we list organisations in all areas of wildlife film-making. Wildlife-film.com is visited in over 175 countries, so industry exposure through the site is exceptional. We frequently receive emails from companies or individuals looking to source stock footage, equipment or other services, find out more about film festivals and from students, assistants and graduates available for internships. We direct all equirers here. By having a listing describing what you are (or not!) offering, you can potentially reduce the amount of emails asking questions that can be dealt with here!

We offer a free, basic listing to everyone but for those looking for greater exposure we offer paid membership to Wildlife-film.com, which means a full directory listing on the website (in all appropriate sections) and a link in our newsletter, Wildlife Film News, which goes out every single month to thousands of subscribers. You'll receive a certificate of membership, a ''Registered Member' logo for your website and priority for news items you'd like to share in our monthly newsletter, Features Pages, across the site and various social media platforms.
We have also introduced Profile Pages, meaning you will get a dedicated page with a personal URL where you can have a Twitter and Facebook feed, display photo's, embed films/sound and generally promote your services.
This is outstanding industry exposure for only £100 per year.
NB. All staff can get a complimentary listing as part of your company membership. This will save them £30 each!
As a JHWFF Delegate, you are entitled to a FREE year of
membership to Wildlife-film.com... A saving of £100!!
How does your paid listing appear in our monthly newsletter?


We also offer banner advertising (see example below) to be displayed in appropriate sections on this website and in Wildlife Film News for a period of your choosing – Please ask for further details (specs and rates) if you are interested in this additional option.

Where do you sign up?

Complete the form below with the information you'd like us to feature in your listing. Use the menus on the right to see listings that are already active. If you'd like us to include a logo and any photos or downloadable documents in the listing (all recommended) please email them to membership@wildlife-film.com. Your first year is free but obviously we hope that you'll stay with us following this period, so we encourage you to subscribe via PayPal or set up a Standing Order for your first anniversary with us! Options will be given once your form has been submitted.
Full Organisation Membership - JHWFF Delegates

NB. The information supplied above will be made available in your listing, so if you'd like to limit published information (like your address, for example), please be sure to let us know.
By joining as a member you are agreeing to the T&Cs, so please read them before submitting your application form.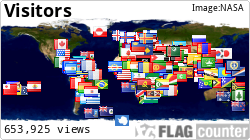 Disclaimer: Wildlife-film.com publishes information and opinions as a service to its members and visitors/readers.
The producer does not recommend or endorse any particular method, institution, product, treatment, or theory.
Opinions expressed on Wildlife-film.com are not necessarily those of the producer.