Wildlife Film News (latest news from our acclaimed newsletter)
Become a member today... For a Freelancer join here, for an Organisation join here! :)

See our 'Features' and 'Interviews' pages for stories from around the wildlife film-making world! Got Kit to sell? Add your items here! (NB. Members post for free!) Looking for a work or got something to offer... Visit our Jobs Page.
You are invited to VMI's biannual New Products Day in London on Wednesday 1st February.
From Barry Bassett - VMI
11 January 2017

This is a big deal, as we only host this once every 2 years, alternating between London and Bristol and this year, it is London's turn.

It will be held on Wednesday 1st Feb 2017 to showcase the brand new equipment which has recently arrived or is launching in the new year and a number of manufacturers are participating but above all, it is an opportunity to get your hands dirty on the new kit!

This event is free of charge and held at our London office in Acton.

New kit to be shown this year include the RED Epic-W and RED PLUS system, MoVI Pro, Panasonic Pure camera, Canon C-700 camcorder, E mount Prime lenses and much, much more.

We are planning to show:

RED EPIC-W with OMOD integration/demonstration

Canon 5D Mk IV

Sony FS-7 Mk II

Panasonic VLT

Panasonic Varicam Pure

Canon C700

New MoVI Pro Gimbal system

Canon C300 Mk II

4K HDR demonstration with live 4K grade

Canon ME20 super low-light camera

Canon 50-1000 lens

Fuji 25-300 Premier and 20-120 lenses

Veydra E Mount Prime lenses

Angenieux EZ zoom lenses PL, EF & E mount: 30-90 and 15-40

Anamorphic lenses

Cooke Mini S4 with E mount

Vintage and Uncoated zone

RTMotion WLCS system/RED demo

Lots of grip including Gimbals, Cranes & Dollies

Selection of LED and portable lighting

Attending with VMI are planning to be: RED, Canon, Panasonic, Cooke, Angenieux, RTMotion, OFFHOLLYWOOD, MTF representing Veydra.

Attendance is free of charge but you must apply online as this event will book-out.

Full details here: vmi.tv/training/list/97?date=2017-02-01

New 2017 Wildeye Course Dates!!

New dates for 2017 courses include:

Introduction to Wildlife Film-making :: 21-23 April 2017
Sound Recording in Sweden :: 4-11 May 2017 – Fully Booked
Sound Recording in Northumberland :: 9–12 June 2017 – Fully Booked
Intro to Conservation Film-making :: 4-6 August 2017
Game Audio Production :: 29 Sept – 1 Oct 2017
Introduction to Wildlife Sound Recording :: 3-5 November 2017
Gorillas and Chimps in Uganda :: 13-22 November 2017
Introduction to Wildlife Sound Recording :: 1-3 December 2017

Check out the homepage for up-to-date availability: www.wildeye.co.uk

Wildeye has some very exciting courses this year!!

Intro to Conservation Film-making, 4-6 August 2017
There are many conservation and environmental issues that could be tackled effectively if only the people involved were informed or educated about the causes and solutions that could make a difference. Films and the Media are some of the most powerful communication tools we have, but we need to make the right films and distribute them to the audience decision makers community corporation law enforcers government bodies who can create that change. So how do you go about this? How do you produce a clear message? Who are your target audience? What style of film would be most successful? What equipment do you need? How do you record sound? How do you edit everything together? What part should a narrator play? How do you monitor effectiveness? All of these questions and more are answered in this unique hands-on training programme over a weekend in Norfolk, UK. It is designed specifically for those who are interested in gaining the skills to use films and the media to enhance the effectiveness of conservation and environmental campaigning. It is also invaluable for those who may need to employ professional film-makers for conservation productions.
Participants on the last course said: "It was a great weekend thanks to our awesome and wonderful tutors. What a dedicated team! I learned a lot, laughed a lot and got tons of inspiration and strength to go on." "Thank you for providing this course – the wider content opened my eyes to some big issues and new ways of getting involved. Having such a range of expertise and experience all in one room was brilliant." More here: www.wildeye.co.uk/conservation-film-making

Game Audio Production With Chris Watson and Andy Gibson, 29 Sept – 1 Oct 2017

Producing audio for video games is an expanding and exciting new career path requiring a unique collection of skills. This weekend course introduces the game audio pipeline from creation to implementation using industry-standard tools and software. Presented by leading sound recordist Chris Watson, game audio director and lecturer, Andy Gibson and guest game audio specialist Malin Arvidsson, who will demonstrate the kit and software used to create great audio content for games. We will cover the recording and editing process, preparing the audio for the sound effects engine FMOD Studio, how to make game audio events, scatter sounds, multi sounds, 3D and 2D audio, and a variety of game audio implementation techniques. Finally, we will create audio sources and regions within Unity (the world's leading game engine) and build a final project with your recordings used as ambiences within the game. This course is aimed at the enthusiastic beginner, game designers who would like to know more or anyone who would like to a kick-start introduction to the world of game audio. It will also be invaluable for game designers, coders and producers who oversee the game audio process. More here: www.wildeye.co.uk/game-audio-production

Gorillas and Chimps in Uganda - The Great Ape Adventure, 13-22 November 2017
After our fabulous trip last year to see/film wild mountain gorillas and chimpanzees in the forests of Uganda, whilst learning about conservation projects, we are returning in November this year. For many people this is on their lifetime wish-list - so grab the chance while you can! A unique itinerary is planned to give participants an incredible opportunity to see wild great apes and engage in their conservation. Highlights include: mountain gorilla and chimpanzee trekking, visiting the Ngamba Chimp Island Sanctuary, several game drives featuring lions, elephants, monkeys, buffaloes and more, learning about and participating in conservation projects such as tree-planting, teaching local people about the value of wildlife, and the Pedal Powered Cinema Project, staying at Dian Fossey Lodge. As well as local guides and specialists you will be accompanied throughout by Madelaine Westwood (founder of GAFI (The Great Apes Film Initiative) and the Pedal Powered Cinema Project) and Piers Warren (Principal of Wildeye). Participants on the last trip said: "Quite simply a life-changing experience!" "What a wonderful time we had, all seems like a dream now. Thanks for organising our trip of a lifetime!" More here: www.wildeye.co.uk/gorillas-chimpanzees-uganda

Check out the homepage for up-to-date availability: www.wildeye.co.uk

What could have been even better on Planet Earth II (not eleven by the way) … and more …
From Richard Brock/Brock Initiative
24 December 2016

The massive world-famous ecosystem that is the British Broadcasting Corporation was where I worked for 30 years – in the equally famous Natural History Unit, on Life on Earth, The Living Planet and much else. All that time the system remained pretty much the same. Channel controllers, or similar, at the very top of the food chain commissioned more and more "landmark" (=epic) series, with much time, money and particularly David Attenborough (that's A for alpha). The series were praised particularly for their photography though others on satellite channels had equally dramatic pictures and sometimes better stories, otherwise they are mainly "fang TV" (as seen often in Planet Earth II). Although recently I have seen one-hour films on those channels with not a single human being in sight – apparently untouched wilderness in some of the most heavily human-populated places on the planet, for example – Indonesia. Is that lying?

Planet Earth II could be accused of that too apart from some "token" references to our changing planet. But as we watch the last snow leopards on the planet in the frigid Himalayas from the comfort of the Sunday night at home, perhaps those priceless animals are already extinct. I am not suggesting every wildlife programme has to have the "gloom and doom" that those channel controllers dread, with a fear of a serious loss of ratings. Against the spectrum of wildlife broadcasting, including radio, news and current affairs (ivory, overfishing, climate change), there is certainly room for smash-hits like Planet Earth II. Good for ratings, good for the BBC – value for the licence-payer. But is it yet another example of humans, in this case the BBC system, letting the real world slip by? If so, in the future, questions will be asked of the people behind this deception.

You can see the problem for the broadcasters in Planet Earth – not just the death of baby turtles confused by the lights at the beach in Barbados, but the fact that the viewers don't like the truth, that's bad for ratings, and it happens to be our fault.

It's naïve to think wildlife can benefit much within our cities. The majority are not allowed in, cannot cope anyway. It's only a few (photogenic?) species that can survive and their days may be numbered – except on the television screen. They need our help.

And perhaps, instead of the traditional "Diaries" last ten minutes, we should see something about the conservation of those plants, animals and places we have been enjoying – albeit vicariously? Rather than self-congratulatory sequences of the adventures of the undoubtedly talented teams.


Planet Earth II: Official Extended Trailer - BBC Earth from BBC Earth

John Vidal, in a full page article in the Guardian of 19th December 2016. "We are amazed by images of wildlife seen in ever more beautifully filmed natural history documentaries. They raise awareness, entertain, inform and amuse. We weep when we hear there are fewer birds in the sky, or that thousands of species are critically endangered. But there are some metaphorical megafauna that the BBC and we in the media really do not want everyone to see…we avert our eyes and pretend they are not there… We hope they will go away, but they appear to be breeding (a lot). But it is now clear that they are doing so much damage that, unless confronted, there is little chance that the rest of the animals, including us, will survive very long…

…either we can wring our hands and carry on watching ever more gorgeous images of wildlife, and see nature carry on declining… Or we can intervene."

WATCH: "Wildlife Winners and Losers - How to turn losers into winners." via Brockinitiative on YouTube and Vimeo. Spread the word to help wildlife and the planet. This is how you can help.

NaturVision Film Festival launches new call for entries!

Next year's NaturVision Film Festival in Ludwigsburg will take place from 13 – 16 July 2017.

At the heart of the festival is our grand international film competition, which is now open for you to submit your entries!

We look forward to entries ranging from epic wildlife films to critical and informative documentaries on the environment and sustainability, films for children, documentaries with their own unique score, and submissions for our Newcomer category.

Our special theme for 2017 is "Water", and we also welcome films on this subject.


NaturVision Festival-Trailer 2017 from NaturVision Filmfestival

Please register your films via our new-look website: festival.natur-vision.de/en/filmfestival/film-competition/film-subscription.html Deadline: 31 March 2017
Susan Scott - 2017 Rhino film calendar still available - STROOP

Between finishing filming and editing what promises to be the definitive film on the rhino poaching crisis in South Africa, the award winning STROOP filmmakers, Bonné de Bod and Susan Scott announced their 2017 STROOP calendar in December last year and they still have stock available.

We sat down with STROOP's director to find out more about the calendar and of course when the film will be released!

The calendar looks great with images from the crisis throughout but thankfully none of them are graphic, and it looks like each month is themed. Why did you feel you had to go to this effort to put a calendar out there?

Yes, good question! Well, our film is publicly funded. And because of that, both Bonné and I feel all the time that the public needs to be part of the film's progress every step of the way. Which is why we have such a strong social media presence on Facebook, Twitter and Instagram where we connect with those that the film belongs to... the public. Obviously when we're filming a bust or an arrest with the rangers in Kruger or we're with the state prosecutors in court, we can't live tweet about that! The absolute last thing we want to do is jeopardize a case or an arrest. But the calendars seemed like a great way to give back to the public... our partner on the printing, Burblepix really came to the party and they lowered the price dramatically so that we could get it out there for a really good price of R199 within South Africa or $19 on international orders… oh and two or more orders are couriered for free on all South African orders. You can't beat that price and the quality is exceptional!

Indeed, some spectacular images, are they all from the film?

Every image is from the filming of STROOP. And while we have filmed some absolutely heartbreaking scenes, I think the biggest thing that has surprised me while filming STROOP for the past two years has been the human element. Wow, we have some amazing people out there doing incredible things. And to be able to document that and show that in a positive way has been a priviledge. And I think we both felt that we had to put out a calendar where its owner through the year is reminded of the terrible plight of our rhinos, but not through graphic images of death, blood and horrendous pain but through seeing the work being done on the ground. The vets are saving so many lives doing groundbreaking treatments and surgeries and that has to be seen, let alone what the rangers, state prosecutors, investigating officers, pilots, rhino owners, activists and so many others are doing. So this is a calendar of hope.

When is the film going to be done and why is it taking so long!?

We are hoping for release mid-2017 and I cannot tell you how frustrating it has been feeling this huge pressure not only from everyone expecting so much from STROOP but of course we feel the pressure to get the film done because of the ongoing death of rhinos. We feel that, we really do... But, there actually have been quite a few documentary films and countless in-depth news reports about the crisis and they largely go unnoticed. Why is that? And a large majority of those working on the ground have told us that it is because a majority of them bounce in for a few days and aren't able to grapple the huge dynamics of the issue. We certainly didn't understand that and we thought we'd film for a few months and be able to document the crisis. Heck no! We had no idea what we were getting into and if we're battling to figure out the issue and get to the bottom of all the backstories, how can we expect the public who owns this film to understand these complexities if we don't unpack it wholly for them. As Bonné always says, "we have one chance to get this right, only one chance and everyone is expecting so much from this film... we have to get it right for the rhinos."

So, a huge aspect of that is the cost. Obviously the longer it has taken us the more it has cost us. As you know, we have sold our houses, moved in with our mothers (!) and poured our investments into STROOP... we could not ask the public to believe in us if we didn't do so first. So an ongoing funding option for us has been pre-ordering digital downloads of the film which is a great idea because instead of buying the film after it is made, one buys the film BEFORE it is made, thereby helping the filmmakers make the film. And while that has been great, we really felt the calendars were a great way to give back and actually some members of the public gave us the idea by asking for some of the images from our social media posts from the field to be put in to a book or a calendar.

To order your 2017 STROOP Calendar: www.sdbfilms.com/stroop-film

About the Calendars:
The beautiful high resolution images inside this calendar are all from the filming of STROOP. From the killing fields of Kruger and iMfolozi where the rangers work tirelessly to protect our rhinos, to the farms and private reserves of the owners, to the orphan carers working around the clock to save traumatized baby calves, to the vets, scientists and researchers darting and dehorning and operating on rhinos out in the wild, to the courtrooms where the battleground changes to try to successfully convict poachers and syndicate leaders… these are images from the film before the film is released. All the important environment and wildlife days are in the calendar, as well as the full moon nights so that we are reminded of the huge effort underway during those times to protect our rhinos. Without waiting for the film, this gives a clear indication of what is happening out "there" for our rhinos. Plus, the proceeds of this calendar will go to finishing the film and keeping it independent for the public to say that this is their film, because no-one can say they didn't know.


Watch Afrikaans Rhino Film 'STROOP' Trailer from Parker Scott Media

What is STROOP?
STROOP is an independent documentary feature film on the rhino poaching crisis, which the world needs to see. The filming over two-and-a-half years has been publicly funded and now the film is in edit and finishing up last interviews before its release in 2017. The word STROOP in Afrikaans means poached but also stripped bare… one ploughs the corn fields stripping them bare. So stripping the rhino, its being, its essence from what makes it a rhino. The film is in Afrikaans, Shangaan, Vietnamese, Chinese and English. It will have english subtitles throughout. The film is being made by well-known wildlife television presenter Bonné de Bod and filmmaker Susan Scott. Bonné has been presenting wildlife stories on South African television for nearly a decade while Susan has been making National Geographic and Discovery/Animal Planet documentary films for nearly twenty years with some of the best wildlife and documentary filmmakers on the planet. The duo have won numerous awards for their work, ranging from multiple SAFTAs and Kudu awards, to wildlife film festival awards, an ATKV Media Veertjie, and most recently the prestigious SANParks Best Journalist Award for Bonné and two SAB Environmental Media Awards for Susan's writing and photography documenting STROOP.

Africa Geographic's editor has been so inspired by the work being done he wrote this piece about the two filmmakers: africageographic.com/blog/real-rhino-story-no-holds-barred-chance-make-real-difference

Why the STROOP filmmakers need YOUR help?
STROOP's filmmakers, Bonné and Susan have self-funded a lot of the film, and received generous donations from the public to shoot the film for two-and-a-half years now. Many distributors and broadcasters have expressed interest in the film, but once the film is sold to the "industry" it loses its independent nature and may have to be cut down or have scenes cut out for government interests or to appease advertising clients. It is vital that the film be made entirely without corporate control to ensure that the true story of what is happening on the ground is seen. The only way to do this is to ask the public to pre-buy copies of the film, donate towards the film or buy products such as this calendar from the shoots of STROOP. By making you, the public, pay for the film, we avoid having to work for a broadcaster and their mandates… which means no censorship from television executives over a controversial film like this. Bonné is not picking sides in the story she will tell… she will ask the questions that any ordinary South African would. The filmmakers are bringing the information from the battleground straight to you. It is wonderful that you share this campaign via social media, but the biggest impact you can have is to help make this film and prove that sometimes, hard hitting films are supported by the public. Consider pledging your support by buying a calendar from the filming of the film for as little as R199. Purchasing this 2017 calendar of the film helps us finish STROOP and ensures you get to see this all important film. We will look back at this time and wonder if this was the turning point and what was being done to stop the eradication of our rhinos in the wild. This has to be documented for the future and to help us understand NOW what HAS to be done.

Like facebook.com/stroopdiefilm, follow twitter.com/STROOP_film & instagram.com/stroop_film
Latest Course News from Beyond Borders Film School
By Sebastien Rombi
23rd December 2016

Beyond Borders Wildlife Film School, situated in the Kruger National Park of South Africa, just had another very successful 25 day day course with two students who produced, directed, filmed and edited two great short documentaries.

This time the course was based at Nyati Safari Lodge, also in Kruger park with a 8500ha property to explore on safaris! We had wonderful sightings and due to the rain the insect life was also amazing! Sometimes even a little bit too overwhelming for Brent Clements coming all the way from the UK and first time in Africa! We also had some amazing storms which gave us the opportunity to play with our cameras and get some creative long exposure shots!

Our camera traps revealed a beautiful female leopard and a brown hyaena (very rare sighting) and Brent Clements, whose quest was to film a leopard in the flesh, managed to get his money shot after a few long all nighters waiting patiently for the leopard to come out!

As a whole it has been an incredible course with a lot of special moments, great fun and long hours of work which paid off with two beautiful short documentaries that they can be proud off! Beyond Borders certainly is!

Brent Clements from United Kingdom produced Spotted

Wildlife filmmaking can be a very difficult and frustrating industry, even for the professionals. This film shows the highs, lows, excitements and frustrations of a young budding filmmaker tackling one of the most challenging missions as a wildlife filmmaker: Filming the African Leopard in flesh in it's natural habitat!

Brent Clements is a great example of a young, enthusiastic filmmaker who is new to the scene but determined to succeed. Coming to South Africa for the first time from the UK, he is completely out of his comfort zone finding many aspects of life in the bush difficult, in particular the insect life found here! But he finds ways to get over these obstacles to achieve his goal of finding, and filming the secretive leopard.

This film is interesting and unique as it is shot and presented through the eyes of Brent himself. It follows his every move, every hurdle to overcome and every emotion he feels. This allows the viewer to feel his pain when he is frustrated, share his excitement when he has no idea what to expect, and feel elated with him when something amazing happens in his favour. This style will help the viewer join Brent on his journey and feel the emotions with him.

Janet Kleyn from South Africa produced New Beginnings (Basically a Behind The Scenes of "Spotted" - Don't miss the extras after the credits...)

Many people dream of a better life, one in which they pursue a career following their dreams and passion. For most the dream remain just that, a dream, but a few courageous people take that first tentative step towards making them reality. It is not always an easy road and they are faced with many challenges while acquiring the skills required. There are highs and lows including frustration, exhaustion, fear of the unknown, satisfactory moments when it all falls into place, fun while learning and of course the reward at the end.

We will be following Brent Clements' journey to Africa as he follows his dream of becoming a wildlife filmmaker.

Brent comes from the South London, where things are chaotic and busy. This is in complete contrast to the Wildlife areas of Africa where he'll be learning the trade. We'll be with him as he arrives and capturing his first impressions.

We stay with him throughout the course, documenting his progress. The viewers will not only get a glimpse into the skills required for wildlife filmmaking, they will also accompany Brent on his personal journey as he gets out of his comfort zone tries to break the mold to pursue his dreams.

Our next course will take place at the amazing location of Mkuze Falls Tented Camp in Kwazulu Natal, South Africa...an eden for rhinos and cheetahs! You can view our course advert here: facebook.com/beyondbordersfilmschool/posts/716785608473742

Dates are from 09 March to 02 April 2017 and we are very excited about this new location and what it has to offer in terms of photography and videography opportunities!

Beyond Borders Wildlife Film School wishes everyone a Merry Christmas and a wonderful 2017 filled with dreams coming true!

Don't forget to LIKE their Facebook page for recent updates and news about the industry: facebook.com/beyondbordersfilmschool & follow on Twitter: @Wildlife_Films

You can also contact course director Sebastien Rombi for more info about the course and/or reservations: info@beyondborders.co.za
Stories Lived Environmental Video Short Contest Open for Entries!

Through Jan. 27th, 2017, StoriesLived.com is taking submissions in the Environmental Category for its online video contest.

$5,000 in cash prizes are being awarded in a variety of categories, with a single video eligible for $4,000 in prizes. No limit on number of videos a filmmaker can submit!

For more details please visit the contest page at: www.StoriesLived.com/contest

Stories Lived is a repository of video shorts that move and inspire us to be the best version of ourselves we can be. It is a unique site in which one can see, learn and in turn, draw upon that grace that others show in their lives and hopefully use it in our own to be a blessing to others.


Stories Lived from Stories Lived



'Human swan' crosses Channel on her epic 4,500-mile migration - WWT Flight of the Swans

Sacha Dench is first woman to cross the Channel in a motorised paraglider, as part of her journey following migrating birds from Russia to Britain...

The conservationist and "human swan" Sacha Dench has become the first woman to cross the English Channel in a motorised paraglider during her epic 4,500-mile journey following migrating birds from the Russian tundra to Britain.

The 41-year-old made history crossing the Channel on her paramotor after an eventful 10-week flight accompanying the annual migration of Bewick swans to better understand the reasons for their declining numbers.

'Human swan' completes three-month journey – video

More here: theguardian.com

On the 21st od December, Sacha met with politicians in Westminster to hand over the petition calling for stronger protections for Bewick's swans and the wetlands they rely on.
We hope that your 13,566 signatures will encourage our government to defend the Nature Directives in the UK and extend the laws of nature with new legally-binding targets to improve our environment – for swans and people.

Flight of the Swans is just the start! Sacha's extraordinary journey has come to an end, but its legacy will live on for many years to come.

Thanks to our school visits and media coverage, people all along the Bewick's swans' flyway are now joining with us to demand protection for these birds and the vital wetlands they need to survive. But it's not just Bewick's swans that need our help. Around the world WWT's pioneering conservation work is creating and saving wetlands and bringing species back from the brink of extinction. But our work can only continue with your help.


Flight of the Swans - Thank you for your support from WWT

A small monthly donation from you today will enable us to:

Save critically endangered species from extinction
Protect the world's most vulnerable wetland habitats and their wildlife
Inspire children (and everyone!) to learn about wetlands and their wildlife, and take action to protect them
Work with communities around the world who depend on wetlands for their livelihoods, so that wildlife and people can live in harmony

Visit: flightoftheswans.org Donate: wwt.org.uk/support/our-appeals/flight-of-the-swans





Support member Bluebottle Films in their The Map to Paradise, Kickstarter Campaign!

There is a way to paradise, if we choose to go on this global quest.

If a 'Map to Paradise' existed, what would this map look like? We will take you on a journey to discover what 'underwater paradise' might look like, and to show you that dreams do come true. We want to make sure that people feel and believe that it is possible to save our planet.


The Map to Paradise - Trailer from Bluebottle Films

On the way, we will visit the old wealthy fishing ports of Europe and some far off remote islands in Asia where an old chief sets sail to spread the knowledge of what a new world might look like. You'll meet a fisherman from a sleepy fishing village of Greece, who laments that he is the last generation of fishermen – as he says there are no fish left to fish.

Meanwhile, in his neighbouring country of Italy, lives a scientist, who dreams big and beyond his time. He meets a prince, who helps him on his quest to save the ocean, while a former park ranger from the United States meets a Hollywood celebrity, who also has the power to change the fate of our dying underwater world, to turn it back into a brilliant underwater paradise like it once was - before the advent of fishing and navigation technology changed our blue world forever.

The quest to document this story about finding our way to paradise isn't an easy journey – on the way, (we) the filmmakers risk our lives in the process of filming this story, but we pick ourselves up after tragedy hits.

We continue the quest, because it is important to show the world that we must never lose sight of this end dream.

Find out more and support here. kickstarter.com/projects/1440670542/the-map-to-paradise





Support member Ludo Brockway's EATING OUR WAY TO EXTINCTION, Indiegogo Campaign!

This is the Feature Documentary that future generations will be wishing everyone watched today!

The creators behind the viral clip which Leonardo DiCaprio described as "the video future generations will be wishing everyone watched today" are now working to bring you Eating Our Way to Extinction; a feature-length documentary. Through world-renowned scientists, researchers, global leaders, and celebrities, the film is bringing to life the reality of the true cost of our current relationship with animals. The film takes an in depth look at compassion, environment, health and economics.

Some of the world's most well known climate scientists have begun to state that we must now declare a global climate emergency. On top of this, scientists are stating that the entire ecological ecosystem is beginning to collapse around our world. But mainstream media, policy-makers and world leaders are not only ignoring the facts, they are hiding the truth of what's happening on our planet; that the main reason for this problem is our insatiable desire for meat, fish, eggs and dairy.

The Plant-Based Lifestyle movement is perhaps the largest, and fastest growing movement in the world. Many of those involved are incredibly pro-active when it comes to inspiring positive social change to all around them. As people who take an active role in the betterment of our world, we need tools to educate and inspire others in the most effective way.

There are several reasonably well-know documentary films that cover the different individual aspects of the movement, and more often than not, when you hear the reason someone decided to go vegan, it was because they watched one of these titles.

We all know how much of a challenge it is to get someone to sit down and watch just one of these films, let alone three or four. So EATING OUR WAY TO EXTINCTION is the ultimate Plant-Based Lifestyle feature documentary that covers all the most important aspects of the movement:


Eating Our Way To Extinction Trailer from Broxstar Films

Find out more and support here. igg.me/at/eatingextinction/x/156996

Visit: facebook.com/eatingourwayto
See 'Kit For Sale' for items from members/subscribers!
Welcome to Wildlife-film.com
Since the late 1990s Wildlife-film.com has been the leading source of information for the wildlife filmmaking industry worldwide. For over fifteen years the site has been Google's number one ranking site for 'wildlife film' and related searches. Our site is viewed in over 175 countries. Our newsletter, Wildlife Film News, is read every month by thousands of people involved in wildlife filmmaking - from broadcasters and producers, to cameramen - we encourage readers to submit their news. We also serve as an online resource for industry professionals and services. Find producers, editors, presenters and more in our Freelancer section, and find out about festivals, training and conservation in Organisations. We encourage amateur and professional freelancers to join our network and welcome all wildlife-film related organisations to join our team.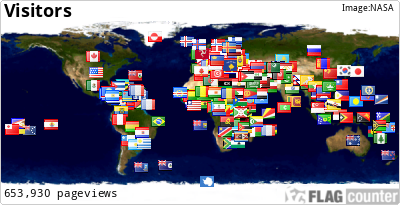 The above visitors map was added on the 30th September 2016...