Wildlife Film News (latest news from our acclaimed newsletter)
Become a member today... For a Freelancer join here, for an Organisation join here! :)

See our 'Features' and 'Interviews' pages for stories from around the wildlife film-making world! Got Kit to sell? Add your items here! (NB. Members post for free!) Looking for a work or got something to offer... Visit our Jobs Page.
CAUTIVERIO (Captivity) coming soon...
By Jason Peters
10th May 2017

More than 300 dolphins live, socialize and work for food at Mexican pools.

Politicians, activists and owners of dolphinariums in Mexico have been fighting each other for months. The future of captive breeding is now in their hands. If this law is approved, captivity in this country will stay for the next 85 years to come.

The fate of these marine mammals now depends on people who's interest is money or votes, when it is actually in our hands.

Cautiverio is a documentary film that shows the reality behind the captive dolphin industry: from shows for human entertainment, to the so called therapy with dolphins.

The filmmakers behind this documentary will release Cautiverio by the end of the year.

To contact Cautiverio, you can email at: info@cautiverio.mx

Teaser in English: vimeo.com/215880381


Teaser01 English from Cautiverio

Teaser in Spanish: vimeo.com/215882600


Teaser01 Español from Cautiverio

Follow the progress of the film here: facebook.com/cautiveriomx

Instagram too: instagram.com/cautiveriomx

Enter now the GREEN SCREEN Internationales Naturfilmfestival Eckernförde Youth Film Award!

Pick up the camcorder, grab the mobile phone, a digital camera; produce alone, with your friends, or your school a wildlife film and participate on the GREEN SCREEN Youth Film Award or the GREEN Clip Award.

Win great prizes with your film at the largest Wildlife Film Festival in Germany. Your film or clip is viewed by an international expert panel of judges and if it receives a nomination, presented at the GREEN SCREEN International Wildlife Filmfestival in Eckernförde on a Award Ceremony.

Professional filmmakers will be present, they´ll let you know more gimmicks and tricks and draw out the winning film.

Deadline for all films is 15th August 2017

Visit www.greenscreen-festival.de/en/youth/jugendfilmpreis for more information, submission and requirements.

Happy Filming!

Advertise in Wild Pages 3!

The second edition of Wild Pages – The Wildlife Film-makers' Resource Guide is still selling each month, even though it has 2014/15 showing on the front cover! So, we've been compiling a new edition, coming out in the Autumn, called Wild Pages 3!!

If you've not submitted an entry, please do so asap here: wildeye.co.uk/wildpages/entry.html

We believe that Wild Pages has become an invaluable resource for many wildlife film-makers around the world (having been purchased on every continent bar Antarctica!) and especially for those that are unable to get to film festivals due to time or financial constraints… It has become an essential piece of kit!!

The categories for entries in the book include: Production Companies, Film Festivals, Equipment Hire/Sales, Distributors, Education/Training, Organisations, Stock Footage, Services, Location Managers/Fixers, Broadcasters/Channels, Publications & Freelancers (Various!).

We are offering several advertising options, differing in size and position in the directory:

Back of book: 1/4 Page – £150
1/2 Page – £250
Full Page – £400
Full Page
Dividing Sections: £500
Full Page at Front of Book : £750

Please go to wildeye.co.uk/wildpages/logo.html to find out more.
Email wildpages@wildeye.co.uk to register ypour interest.

Sample ad:

It's also not too late to add your logo or a photograph included alongside your entry, you can for just UK£50: www.wildeye.co.uk/wildpages/logo.html

Like us on: facebook.com/WildPages & follow twitter.com/Wild_Pages

We look forward to hearing from you soon... Go HERE!

Florida Lemurs - new short film by Darryl Saffer

The oldest living primates, the lemurs, are in danger of joining the march to extinction. In Florida, a group is working to prevent the loss of this unique collection of species.


Florida Field Journal - Florida Lemurs from TheEdChannel20

Lemurs are prosimian primate native only to the island of Madagascar. Many of the species are critically endangered. The Lemur Conservation Foundation based here in Florida is doing its part to preserve genetic diversity and protect native habitat in Madagascar.

Find out more and support here: www.lemurreserve.org




Festival de Ménigoute Call for Entry Extended!

The 33rd "International Festival of Ornithological Film" will take place from October 27th to November 1st 2017 in Ménigoute (Deux - Sèvres - FRANCE).

Ménigoute Festival's main purpose is to inspire to the greatest public increased awareness of the need to conserve the natural environment. At the same time, it aims to encourage the documentaries' production and broadcasting. About 40 ornithological and wildlife entries, French premieres, will be selected to be screened in competition during public performances.

Entries are free of fees.

Nine prizes, totalling about 16,930 €, will be awarded.

Register your film for the competition here: menigoute-festival.org/professionnels/proposer-un-film

The Extended Deadline for Entries: June 15th 2017

Many other activities are sheduled for the festival, including photographic exhibitions, conferences, art shows, guided visits to sites in the local area for their landscape and wildlife interest.

Borneo Jungle Diaries – The New SZtv Series – Scientists are the new Rock Stars!
From Scubazoo
29 May 2017

BORNEO JUNGLE DIARIES – SCIENTISTS ARE THE NEW ROCK STARS

New Online Series Showcases Borneo's Incredible Wildlife and the Scientists Trying to Save Them

Deep in the heart of Borneo's jungles lies a remote research centre: The Danau Girang Field Centre (DGFC). In this isolated and wild location, a dedicated team of young Malaysian and international research scientists have been combining eld-developed gadgets and traps with state-of-the-art tracking technology in their quest to unravel the mysteries of Borneo's jungle. Their mission? To safeguard its most charismatic animals through monitoring, observing, and applied conservation.

Borneo Jungle Diaries investigates life behind-the-scenes at DGFC. Environmental photojournalist, Aaron 'Bertie' Gekoski, follows a different scientist and animal per episode as they: tag a Sunda pangolin for the rst time ever; catch baby crocodiles and huge pythons at night; gain intimate insights into the behaviour of nocturnal primates; track a herd of elephants, and much more.

Episodes will be released on SZtv & DGFC Facebook pages, and all SZtv programs can be watched online at Scubazoo.tv.

Content:

Follow a team of young Malaysian and international scientists at the Danau Girang Field Centre on the Kinabatangan river with environmental photojournalist Aaron 'Bertie' Gekoski

Featuring slow lorises, pangolins, otters, civets, crocodiles, insects, elephants and more...

10 weekly online episodes, premiering June 5th, 2017


Borneo Jungle Diaries from SZtv

Brought to you by SZtv: a new online wildlife channel by Asia's leading natural history filming and photography company, SCUBAZOO
Available Wildeye 2017 Course Dates!!

Intro to Conservation Film-making :: 4-6 August 2017 - 3 Places Available
Wildlife Camera Operator Course :: 29 Sept – 1 Oct 2017
Gorillas and Chimps in Uganda :: 13-22 November 2017 - 2 Places Available
Introduction to Wildlife Sound Recording :: 1-3 December 2017

Check out the homepage for up-to-date availability: www.wildeye.co.uk

Intro to Conservation Film-making, 4-6 August

As the situation of our fragile planet becomes more dire, we need more conservation film-makers to tell honest, engaging stories about what is really happening out there!!

There are many conservation and environmental issues that could be tackled effectively if only the people involved were informed or educated about the causes and solutions that could make a difference. Films and the Media are some of the most powerful communication tools we have, but we need to make the right films and distribute them to the audience decision makers community corporation law enforcers government bodies who can create that change. So how do you go about this? How do you produce a clear message? Who are your target audience? What style of film would be most successful? What equipment do you need? How do you record sound? How do you edit everything together? What part should a narrator play? How do you monitor effectiveness? All of these questions and more are answered in this unique hands-on training programme over a weekend in Norfolk, UK. It is designed specifically for those who are interested in gaining the skills to use films and the media to enhance the effectiveness of conservation and environmental campaigning. It is also invaluable for those who may need to employ professional film-makers for conservation productions.
Participants on the last course said: "It was a great weekend thanks to our awesome and wonderful tutors. What a dedicated team! I learned a lot, laughed a lot and got tons of inspiration and strength to go on." "Thank you for providing this course – the wider content opened my eyes to some big issues and new ways of getting involved. Having such a range of expertise and experience all in one room was brilliant." More here: www.wildeye.co.uk/conservation-film-making

NEW DATES: Wildlife Camera Operator Course, 29 Sept - 1 Oct
Should I be shooting in HD or 4K? How can I get amazing aerial shots on a budget? What do I need to take super slow motion video without spending a fortune? What does 'broadcast quality' mean? How can I make amazing time lapse sequences with an ordinary DSLR? All these questions will be answered …

Whether you are hoping for a career as a professional wildlife camera operator or want to film wildlife as a fascinating hobby, this course will arm you with the knowledge and techniques to create stunning shots and sequences. As camera technology advances apace it can be difficult to know what equipment to use (and then how to use it!), with a high tutor to student ratio, this course is unique in content and value for money.

The weekend introduces the latest technology and camera systems for those who may upgrade their equipment in the future or have yet to buy a camcorder. The knowledge gained will help you choose and use the right gear for your purposes and will save you wasting money on unnecessary or inappropriate technology. The Creative Camerawork element will help you improve your techniques under expert instruction.

The course starts with a discussion about the latest camera technology and is then split into hands-on workshops exploring various aspects of camera use in wildlife film-making, including: macro, microscopes, slow motion, time lapse, aerial solutions and creative techniques. It is taught by wildlife film-maker Mike Linley, Piers Warren – Principal of Wildeye, independent wildlife film-maker Adrian Cale, Simon Beer – a video camera specialist from Production Gear Ltd. and aerials specialist Elliott Corke. See some short films from previous courses below:

More and booking here: www.wildeye.co.uk/wildlife-camera-operator

Gorillas & Chimps in Uganda, 13-22 November
After our fabulous trip last year to see/film wild mountain gorillas and chimpanzees in the forests of Uganda, whilst learning about conservation projects, we are returning in November this year. For many people this is on their lifetime wish-list - so grab the chance while you can! A unique itinerary is planned to give participants an incredible opportunity to see wild great apes and engage in their conservation. Highlights include: mountain gorilla and chimpanzee trekking, visiting the Ngamba Chimp Island Sanctuary, several game drives featuring lions, elephants, monkeys, buffaloes and more, learning about and participating in conservation projects such as tree-planting, teaching local people about the value of wildlife, and the Pedal Powered Cinema Project, staying at Dian Fossey Lodge. As well as local guides and specialists you will be accompanied throughout by Madelaine Westwood (founder of GAFI (The Great Apes Film Initiative) and the Pedal Powered Cinema Project) and Piers Warren (Principal of Wildeye).

Participants on the last trip said: "Quite simply a life-changing experience!" "What a wonderful time we had, all seems like a dream now. Thanks for organising our trip of a lifetime!" More here: www.wildeye.co.uk/gorillas-chimpanzees-uganda Just three places now available!

Intro to Wildlife Sound Recording 1-3 December
Interest in the sound recording of wildlife and environments has grown rapidly in the last few years. Described in various ways: location, field, natural, wild etc., these recordings can be put to a multitude of uses including film, television, radio, art installations, web and CD releases, video game soundtracks, as part of musical compositions and so on.

In the production of wildlife films, the importance of the sound track and the role of the sound recordist is often over-looked. The successful recording of wildlife sound, and creation of the film's sound track is a crucial and major part of the creative process. With new digital equipment available for recording and editing sound it requires skill and experience to do the job justice.

This two-day course aims to teach you the skills necessary to produce superb field recordings and give you hands-on experience with some of the latest equipment. The course is suitable for wildlife film-makers, sound recordists, radio producers, audio artists, musicians and video game designers, both professional and amateur. It is taught by Chris Watson, one of the world's top wildlife sound specialists who regularly works for the BBC, and assisted by audio specialist Jez riley French. More here: www.wildeye.co.uk/introduction-to-wildlife-sound-recording

Check out the homepage for up-to-date availability: www.wildeye.co.uk
RETURN OF THE SPIDER MONKEYS from Michael J. Sanderson - Ateles Films on NAT GEO WILD

"Return of the Spider Monkeys" has started being broadcast on National Geographic Channels. The World premiere was on May 7th at 18:00 GMT+1 on Nat Geo Wild across Europe and Africa.

Also see the following international premiers:

NG Wild Europe & Africa: 07 May 2017, 18:00 (Portugal 17:00)
NG Wild Brazil: 13 May 2017, 21:00
NG Channel India: 15 May 2017, 21:00
NG South East Asia: 15 May 2017, 20:40 (HK Time)
NG Middle East & North Africa: 15 May 2017, 20:40
NG Wild Australia: 17 May 2017, 19:30
NG Wild Latin America: 28 May 2017, 19:00
NG Wild Italy: 06 June 2017, 21:00
NG Wild UK: 26 October 2017, 20:00


Some 'behind the scenes" teasers:

Episode #3 - Drones in the Jungle

Episode #5 – Special Thanks - Making Of

"Join us to enter the world of Infinity and the spider monkeys in the Guatemalan jungle!"

Visit: www.ateles.org
NHNZ Acquired by Blue Ant Media

David Haslingden, CEO of RACAT Group, the parent company of NHNZ, announced that RACAT's media holdings have been acquired by international media company Blue Ant Media. Included in the purchase are production houses NHNZ (formerly Natural History New Zealand), Beach House Pictures and Northern Pictures, in addition to international children's nature broadcaster ZooMoo Networks, and Runaway Play, a mobile game developer and publisher.

Blue Ant Media is a privately held, international content producer, distributor and channel operator. With production houses around the world, the company creates content for multiple genres including factual, factual entertainment, short-form digital series and kids programming. Distribution arm, Blue Ant International offers a catalogue of 2,300+ hours of content, including the largest 4K natural history offering on the market. Its international channel business offers a portfolio of media brands such as Smithsonian Channel Canada, BBC Earth (Canada), Love Nature (International) and HGTV (New Zealand).

NHNZ Managing Director Kyle Murdoch says the company is excited for its next chapter with Blue Ant Media.

"Blue Ant Media and NHNZ have some very obvious synergies. We're thrilled to be a part of such an ambitious group. While it is business as usual for the time being, I'm looking forward to seizing new opportunities for NHNZ's continued growth and evolution that will come with being part of Blue Ant.

"Under David's ownership, NHNZ has been transformed in size, shape and form, so we want to thank him for backing NHNZ and we're delighted he's going to continue to be involved in our future as an Executive Director of our new parent company."

This will be the third change of ownership in NHNZ's 40 year history. Originally established as TVNZ's Natural History Unit in 1977, NHNZ was sold to Fox Television Studios in 1997. David Haslingden, former President and COO of Fox Networks Group, purchased the company in 2012 and formed RACAT Group. Under the deal, Haslingden has become a significant shareholder and member of Blue Ant Media's board of directors.

NHNZ already has a close working relationship with Blue Ant Media and over the last two years has been co-producing a series of New Zealand-based ultra-HD natural history specials called Wildest New Zealand, which will be delivered in July 2017.

Visit: www.nhnz.tv





Just Launched! Lion Mountain TV is the ultimate Online TV Channel... from Aquavision Productions

Online TV - Wilder than ever before! South African-based producer collaborates with Nashville technology company to launch WILDLIFE AND ADVENTURE-based MULTI-CHANNEL DIGITAL PROGRAMME NETWORK, LION MOUNTAIN TV. Click play to find out more!


Lion Mountain TV Channel Promo from Lion Mountain TV

Lion Mountain Media, a South African-based production company, resourced their own library to populate their new digital channel, Lion Mountain TV, with over 100 hours of natural history and wildlife programming. Peter Lamberti, Lion Mountain Media's CEO praises Nashville-based technology company, QBC, and their pioneering multi-channel digital platform known as, Katapy. Lion Mountain TV is the first wildlife and adventure channel to seamlessly incorporate a web-based media channel. The channel also integrates seamlessly with iOS and Android Apps with OTT platforms to engage audiences worldwide in an independent, stand-alone, Netflix-style streaming video service. Television streaming is available world wide on the Roku streaming platform. Lion Mountain Media, in association with its subsidiary company, Aquavision Television Productions – one of South Africa's leading wildlife television programme providers – has collaborated with QBC, a Nashville, Tennessee based technology company, to launch Lion Mountain TV on a digital platform known as Katapy.

"Katapy's innovative platform with a potential audience reach of 120 million homes in the US, and over 240 countries, is helping us touch the world with family-friendly programmes that entertain, educate and inspire," says Peter Lamberti, CEO of Lion Mountain Media and Lion Mountain TV: "After several years of researching companies that could help us achieve our goals to launch an engaging, media-rich wildlife channel utilizing our own programme archives, we met Stuart Bishop in Nashville, QBC's founder and the technology genius behind Katapy... Bishop's work on Lion Mountain TV is an extension of the excellent relationship between our companies," adds Lamberti. "It's a collaboration that goes beyond the traditional vendor-client relationship. Bishop focuses on our needs and then steps up create solutions that previously did not exist."

Having provided award-winning television programming to broadcasters such as Nat Geo Wild, Animal Planet, Discovery and Smithsonian, Lamberti realized the need to build a channel that would cater to high audience expectation featuring international caliber productions. His goal was to create a look and feel that would take Lion Mountain TV's audience on a journey as they explore the channel's various content categories: Featured Specials, Wildlife TV Series, Adventure Series, Short Stories, Kids TV and Classic Movies and TV. Some of the over 500 programmes and series found on the channel include: African Explorer, Fit for the Wild, Caught on Safari, Secret Creatures of Jao, Catching Giants, and hours of content geared toward children.

We are a South African wildlife film and television production company. For over 20 years we have been creating programmes that entertain, educate and inspire.

We have co-produced many of our programmes for major international networks.

Subscribe now and watch FREE for 7 days: lionmountain.tv


The 2016 overall Winner
"Hitchhikers" (Lion's Mane Jellyfish) St Kilda, off the Island of Hirta, Scotland by George Stoyle ©


Stills from "Spring on the River" by Liam Marsh





Enter BWPAwards 2017 - Wildlife in HD Video

The 2017 Competition is Open for Entries

Your chance to win a prestigious award, cash prize of £5,000 and opportunity to reach millions through national exposure. Help raise awareness about British wildlife and celebrate our natural heritage. Winners and commended entrants will have their work showcased in a touring exhibition and stunning book, and will be invited to an exclusive Awards ceremony in London.

The £20,000 prize fund includes the latest camera kit from lead sponsor Canon.

The awards recognise the talents of photographers practising in Britain whilst also highlighting the great wealth and diversity of British natural history. A celebration of British wildlife as well as a showcase for photographers and videographers, both amateur and professional.

There are fifteen separate categories including animal behaviour, urban wildlife, habitat, animal portraits, marine life, the hidden secret world that lies in the undergrowth and a special award for Wildlife in HD Video. Also two junior categories - to encourage young people to connect with nature through photography.

In addition to still photography there is a great opportunity to capture wildlife in action and win an amazing prize. Be inspired by the video winner and commended entries in 2016: bwpawards.org/videowinners2016

Young People's Awards WildPix / BWPA, sponsored by RSPB Wildlife Explorers.

Entry is free for all young photographers with two age groups.

1. Overall Winner, British Wildlife Photographer: £5,000
2. Wildlife in HD Video Winner: Canon XA30 Professional Camcorder
3. 8 Category prizes: Canon's flagship mirrorless camera, the EOS M5 with EF-M 15-45mm f/3.5-6.3 IS STM lens.
4. The Young People's Awards WildPix / BWPA
Young British Wildlife Photographer (12 - 18) - £500
Young British Wildlife Photographer (Up to 11) - £300

The competition is open until 3rd June 2017.

The 2016 Wildlife in HD Video Winner


Spring on the River from BWPAwards

See: BWPA 2016 Winners Announced!
Welcome to our newest full member, joining us in May!

The Invisible Lens - A full service California-based production company,award-winning husband and wife team Susu Hauser & Byron M Goggin, specialise in conservation films and personal documentaries.


VOICES Movie from The Invisible Lens

Voices of the Inside Passage is a "Documentary Short" produced to raise awareness of environmental issues within the Inside Passage and British Columbia. The video is produced by The Invisible Lens and is written, produced and filmed by Byron Goggin and Susu Hauser. Feel free to contact them at susu@theinvisiblelens.com & byron@theinvisiblelens.com.

There's basic FREE membership for all here or for a much more comprehensive listing, Profile Page and additional benefits, become a full member: Wildlife-film.com/freelancers or Wildlife-film.com/companies
See 'Kit For Sale' for items from members/subscribers!
Welcome to Wildlife-film.com
Since the late 1990s Wildlife-film.com has been the leading source of information for the wildlife filmmaking industry worldwide. For over fifteen years the site has been Google's number one ranking site for 'wildlife film' and related searches. Our site is viewed in over 175 countries. Our newsletter, Wildlife Film News, is read every month by thousands of people involved in wildlife filmmaking - from broadcasters and producers, to cameramen - we encourage readers to submit their news. We also serve as an online resource for industry professionals and services. Find producers, editors, presenters and more in our Freelancer section, and find out about festivals, training and conservation in Organisations. We encourage amateur and professional freelancers to join our network and welcome all wildlife-film related organisations to join our team.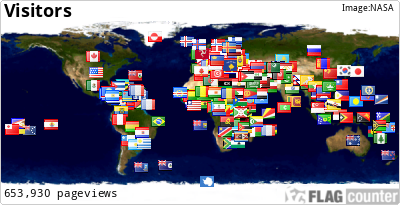 The above visitors map was added on the 30th September 2016...