Wildlife Film News (latest news from our acclaimed newsletter)
Become a member today... For a Freelancer join here, for an Organisation join here! :)

See our 'Features' and 'Interviews' pages for stories from around the wildlife film-making world! Got Kit to sell? Add your items here! (NB. Members post for free!) Looking for a work or got something to offer... Visit our Jobs Page.
CAUTIVERIO (Captivity) coming soon...
By Jason Peters
10th May 2017

More than 300 dolphins live, socialize and work for food at Mexican pools.

Politicians, activists and owners of dolphinariums in Mexico have been fighting each other for months. The future of captive breeding is now in their hands. If this law is approved, captivity in this country will stay for the next 85 years to come.

The fate of these marine mammals now depends on people who's interest is money or votes, when it is actually in our hands.

Cautiverio is a documentary film that shows the reality behind the captive dolphin industry: from shows for human entertainment, to the so called therapy with dolphins.

The filmmakers behind this documentary will release Cautiverio by the end of the year.

To contact Cautiverio, you can email at: info@cautiverio.mx

Teaser in English: vimeo.com/215880381


Teaser01 English from Cautiverio

Teaser in Spanish: vimeo.com/215882600


Teaser01 Español from Cautiverio

Follow the progress of the film here: facebook.com/cautiveriomx

Instagram too: instagram.com/cautiveriomx

Enter now the GREEN SCREEN Internationales Naturfilmfestival Eckernförde Youth Film Award!

Pick up the camcorder, grab the mobile phone, a digital camera; produce alone, with your friends, or your school a wildlife film and participate on the GREEN SCREEN Youth Film Award or the GREEN Clip Award.

Win great prizes with your film at the largest Wildlife Film Festival in Germany. Your film or clip is viewed by an international expert panel of judges and if it receives a nomination, presented at the GREEN SCREEN International Wildlife Filmfestival in Eckernförde on a Award Ceremony.

Professional filmmakers will be present, they´ll let you know more gimmicks and tricks and draw out the winning film.

Deadline for all films is 15th August 2017

Visit www.greenscreen-festival.de/en/youth/jugendfilmpreis for more information, submission and requirements.

Happy Filming!

Advertise in Wild Pages 3!

The second edition of Wild Pages – The Wildlife Film-makers' Resource Guide is still selling each month, even though it has 2014/15 showing on the front cover! So, we've been compiling a new edition, coming out in the Autumn, called Wild Pages 3!!

If you've not submitted an entry, please do so asap here: wildeye.co.uk/wildpages/entry.html

We believe that Wild Pages has become an invaluable resource for many wildlife film-makers around the world (having been purchased on every continent bar Antarctica!) and especially for those that are unable to get to film festivals due to time or financial constraints… It has become an essential piece of kit!!

The categories for entries in the book include: Production Companies, Film Festivals, Equipment Hire/Sales, Distributors, Education/Training, Organisations, Stock Footage, Services, Location Managers/Fixers, Broadcasters/Channels, Publications & Freelancers (Various!).

We are offering several advertising options, differing in size and position in the directory:

Back of book: 1/4 Page – £150
1/2 Page – £250
Full Page – £400
Full Page
Dividing Sections: £500
Full Page at Front of Book : £750

Please go to wildeye.co.uk/wildpages/logo.html to find out more.
Email wildpages@wildeye.co.uk to register ypour interest.

Sample ad:

It's also not too late to add your logo or a photograph included alongside your entry, you can for just UK£50: www.wildeye.co.uk/wildpages/logo.html

Like us on: facebook.com/WildPages & follow twitter.com/Wild_Pages

We look forward to hearing from you soon... Go HERE!

Disney's Born in China from member Brian Leith Productions with Steven Ballantyne as Field Director and Logistics/location Manager, has it's US Premiere on Earth Day!

Disneynature, in its ongoing quest to bring the natural world to the big screen as never before, presents its most ambitious project to date, taking moviegoers on a grand journey into the wilds of China. "Born In China" follows the adventures of three animal families — the majestic panda, the savvy golden monkey and the elusive snow leopard. Featuring stunning imagery, the film navigates the vast terrain—from the frigid mountains to the heart of the bamboo forest—on the wings of a red-crowned crane, showcasing remarkably intimate family moments captured on film for the first time ever.

A donation to WWF has been promised for all tickets sold in the first week of showings, to benefit wild pandas and snow leopards.


Born in China from Brian Leith Productions

On Steven Ballantyne's involvement, MD Mandy Leith said this: "The team at Brian Leith Productions wish Steven Ballantyne and EPM ongoing success at their new Shanghai base. We have worked closely with Steven over the last couple of years on our wildlife feature film Born in China for Disneynature. Steven managed several extremely challenging and very lengthy remote location shoots in a thoroughly professional and impressive manner. Steven is very conscientious, safe and level headed. He is a kind and respectful individual, and we would have no hesitation recommending Steven and EPM's services to other producers. We are looking forward to working with them again next time we film that part of the world."

Visit: nature.disney.com/born-in-china & brianleith.tv/productions& epmasialtd.com

Ghost of the Mountains(in production) - In Spring 2014 the team from Brian Leith Productions set out on a "mission impossible" – to film a dramatic story of Snow Leopards in the wild for our film for Disneynature, Born in China. We were successful in capturing the best footage of snow leopards ever, and a wildlife first, to film snow leopard cubs in their natural environmental… This film documents how against all the odds the team were able to reveal one of the last great secrets of the natural world. A feature length documentary for Disneynature to be shown on Netflix.

EPM Asia is asked to work on the content development for productions planned in Mongolia, Myanmar & Papua New Guinea

Steven Ballantyne at EPM Asia Ltd said, 'This is a fantastic opportunity to play a key part in designing the content for a new Natural History series, using our extensive knowledge of th regions we have certainly delivered a range of new ideas for consideration'. To discuss you remote location filming requirements in Pacific, Central and East Asia email steven.epm@gmail.com.

40th Annual International Wildlife Film Festival Award Winners Announced
from IWFF
22 April 2017

Congratulations to the IWFF 40 award winning films.

We are pleased to announce the Award Winners for the 2017 International Wildlife FIlm Festival. The 40th IWFF Awards took place on Friday, April 21st at the Montana Natural History Center.

Lifetime Achievement award

Founder's Award

Best Conservation Film

Shaped By Fire
A film by Bobby Jahrig, Nick Littman and Nick Triolo

Best Children's Film

Plastic Is Forever
Directed by Dylan D'Haeze

Best Student Film

Lumos
Directed by Jason Roehrig

Best Broadcast Feature


Nature and BBC co-production Giraffes: Africa's Gentle Giants
Directed by Tom Mustill

Special Jury Prize

Tisure
Director Adrian Geyer

Best Human/Wildlife Interaction Film

Running Wild
Film by Danny Schmidt

The Newcomer Award


The Hunt - Nowhere to Hide
Directed by Ellen Husain - Silverback Films

Best Cinematography

Nature's Super Hummingbirds
Cinematographers Ann Prum and Mark Caroll

Best Editing

End of Snow
Edited by Morgan Heim, Produced by Nathan Dappan, Neil Losin and Morgan Heim

Best Broadcast Series


The Story of Cats
Directed by Anwar Mamon, produced by Plimsoll Productions

Best Feature Film

Magical Moors
Directed by Jan Haft

Best Short Film

Melting Stars
Directed by Kate Green

Best Environmental Film

Chasing Coral
Directed by Jeff Orlowski

Best of Festival

Chasing Coral
Directed by Jeff Orlowski




In the jungles of a remote archipelago in the South Pacific, a biologist is attempting to do something Charles Darwin and Ernst Mayr never accomplished: catch evolution in the act of creating new species. Albert Uy is on the verge of an amazing discovery in the Solomon Islands, but there's a threat looming on the horizon. The islands' resources are being exploited, putting all local wildlife at risk. It's a race against time to gather the evidence necessary to prove the existence of a new species before it's lost forever.

Huge congrats to all winners from Wildlife-film.com, with special hoorays to our members in bold above! :)

Wildlife Film Festival Rotterdam 2017 - deadline for entries extended!

Wildlife Film Festival Rotterdam extended the deadline for entries until 1 June 2017!

The Netherlands' main wildlife film festival is held in the city center of Rotterdam from 26-29 October 2017. We screen movies with a central focus on the natural world, but also critical and informative documentaries on raising awareness, the environment and sustainability. We would like to invite both professional and non-professional filmmakers from anywhere in the world to participate. The competition is free of fees.

The competition offers awards in a wide range of categories of which this year the WFFR Virtual Reality Award and the Newcomer Awards are new.

Awards can be won in the categories:

Best Film Professional
Best Film Non-Professional
WFFR Environmental/Sustainability Award
WFFR Underwater Award
WFFR Newcomer Award
WFFR Virtual Reality Award
WFFR Awareness Award

In addition to the awards attributed by the jury, an audience award will also be awarded to the most popular film chosen by the general public in the professional and the non-professional category.

Around August 15th the selected finalists will be informed if their film have been selected to be screened at the festival and if their film is nominated for an award. The award winning ceremony will take place on October 29th during the closing ceremony of the festival. Selected filmmakers are invited to visit the festival and receive a festival pass. Many other activities are scheduled around the festival like photo exhibitions, an educational kids program, a gathering for filmmakers and a Nature Cafe.

You can find the submission form here and for any questions you can contact competition@wffr.nl




Festival de Ménigoute Call for Entry Extended!

The 33rd "International Festival of Ornithological Film" will take place from October 27th to November 1st 2017 in Ménigoute (Deux - Sèvres - FRANCE).

Ménigoute Festival's main purpose is to inspire to the greatest public increased awareness of the need to conserve the natural environment. At the same time, it aims to encourage the documentaries' production and broadcasting. About 40 ornithological and wildlife entries, French premieres, will be selected to be screened in competition during public performances.

Entries are free of fees.

Nine prizes, totalling about 16,930 €, will be awarded.

Register your film for the competition here: menigoute-festival.org/professionnels/proposer-un-film

The Extended Deadline for Entries: June 15th 2017

Many other activities are sheduled for the festival, including photographic exhibitions, conferences, art shows, guided visits to sites in the local area for their landscape and wildlife interest.





NHNZ Produces New Documentary Short About Hauturu Little Barrier Island

This month the Little Barrier Island Supporters Trust launched a new documentary short about the most intact ecosystem in New Zealand: Te Hauturu te-o-Toi, Little Barrier Island.

The documentary has been produced by NHNZ.. Little Barrier Island: New Zealand's Ark gives viewers unprecedented access to the wonders of this precious island. From the stony shores that are a refuge for native reptiles to high ridges, riddled with the burrows of sea birds, and deep into the primeval forest, where native birds, insects and the ancient tuatara live and thrive in peace. This is New Zealand as it once was.

Ruud Kleinpaste, documentary narrator and patron of the Little Barrier Island Supporters Trust, says: "Little Barrier Island is one of New Zealand's most precious treasures. We hope that this stunning film will show New Zealanders how important conservation is, on any scale."

Trustee David Stone adds that the film is an opportunity for the New Zealand public to see the closely protected island for themselves: "Visitor numbers and movements are strictly regulated as it is critical that human impact is kept to a minimum. Consequently, very few people get to see what the environment is like up close. Thanks to the team at NHNZ we now have a stunning film that shows the amazing conservation work that has gone into preserving and nurturing Little Barrier Island."

Little Barrier Island: New Zealand's Ark is available for streaming online on the Little Barrier Island Supporters Trust website: www.littlebarrierisland.org.nz


Little Barrier Island - New Zealand's Ark from NHNZMedia

Visit: www.nhnz.tv


Borneo Wildlife Warriors – The New Scubazoo Series Launched – Because the Jungle is Worth Fighting for!
From Scubazoo
4 April 2017

BORNEO WILDLIFE WARRIORS – BECAUSE THE JUNGLE IS WORTH FIGHTING FOR

New Online Series Charts Fight to Save the Most Enigmatic and Endangered Animals on Earth

There are few places that evoke the magic and mystery of Borneo: dense jungles packed with exotic animals, including orangutans, sun bears and the world's smallest elephant. However Borneo's rainforests—and all that inhabit it—are facing colossal threats. Deforestation, illegal wildlife and pet trade and the traditional medicine trade are all threatening the survival of these unique animals.

The Wildlife Rescue Unit are an elite group of vets and rangers on call 24 hours a day, 365 days a year to deal with human-animal conflict. Through rehabilitation programmes, relentless rescues and relocations, they are tasked with saving Borneo's wildlife—and their exhausting, often dangerous work is now the subject of a new online show, Borneo Wildlife Warriors.

"The series shows a real behind the scenes look at what goes on at our 'rescues'. Its basically a reality show on our wildlife rescues and also portrays the many wonderful characters within the WRU whose great deeds and heroic attempts save wildlife in Sabah," said Dr. Sen, head of the WRU.

In this stunning 4k series, we meet the heroes of Borneo's jungles, as they welcome British wildlife photojournalist Aaron 'Bertie' Gekoski into their ranks and attempt to turn him into a fully- edged ranger. Poignant, exhilarating, and at times amusing, Borneo Wildlife Warriors is an extraordinary journey into the heart of Borneo's jungles.


Borneo Wildlife Warriors from SZtv
Available Wildeye 2017 Course Dates!!

Intro to Conservation Film-making :: 4-6 August 2017
Wildlife Camera Operator Course :: 29 Sept – 1 Oct 2017
Gorillas and Chimps in Uganda :: 13-22 November 2017 - 3 Places Available
Introduction to Wildlife Sound Recording :: 1-3 December 2017

Check out the homepage for up-to-date availability: www.wildeye.co.uk

Intro to Conservation Film-making, 4-6 August

As the situation of our fragile planet becomes more dire, we need more conservation film-makers to tell honest, engaging stories about what is really happening out there!!

There are many conservation and environmental issues that could be tackled effectively if only the people involved were informed or educated about the causes and solutions that could make a difference. Films and the Media are some of the most powerful communication tools we have, but we need to make the right films and distribute them to the audience decision makers community corporation law enforcers government bodies who can create that change. So how do you go about this? How do you produce a clear message? Who are your target audience? What style of film would be most successful? What equipment do you need? How do you record sound? How do you edit everything together? What part should a narrator play? How do you monitor effectiveness? All of these questions and more are answered in this unique hands-on training programme over a weekend in Norfolk, UK. It is designed specifically for those who are interested in gaining the skills to use films and the media to enhance the effectiveness of conservation and environmental campaigning. It is also invaluable for those who may need to employ professional film-makers for conservation productions.
Participants on the last course said: "It was a great weekend thanks to our awesome and wonderful tutors. What a dedicated team! I learned a lot, laughed a lot and got tons of inspiration and strength to go on." "Thank you for providing this course – the wider content opened my eyes to some big issues and new ways of getting involved. Having such a range of expertise and experience all in one room was brilliant." More here: www.wildeye.co.uk/conservation-film-making

NEW DATES: Wildlife Camera Operator Course, 29 Sept - 1 Oct
Should I be shooting in HD or 4K? How can I get amazing aerial shots on a budget? What do I need to take super slow motion video without spending a fortune? What does 'broadcast quality' mean? How can I make amazing time lapse sequences with an ordinary DSLR? All these questions will be answered …

Whether you are hoping for a career as a professional wildlife camera operator or want to film wildlife as a fascinating hobby, this course will arm you with the knowledge and techniques to create stunning shots and sequences. As camera technology advances apace it can be difficult to know what equipment to use (and then how to use it!), with a high tutor to student ratio, this course is unique in content and value for money.

The weekend introduces the latest technology and camera systems for those who may upgrade their equipment in the future or have yet to buy a camcorder. The knowledge gained will help you choose and use the right gear for your purposes and will save you wasting money on unnecessary or inappropriate technology. The Creative Camerawork element will help you improve your techniques under expert instruction.

The course starts with a discussion about the latest camera technology and is then split into hands-on workshops exploring various aspects of camera use in wildlife film-making, including: macro, microscopes, slow motion, time lapse, aerial solutions and creative techniques. It is taught by wildlife film-maker Mike Linley, Piers Warren – Principal of Wildeye, independent wildlife film-maker Adrian Cale, Simon Beer – a video camera specialist from Production Gear Ltd. and aerials specialist Elliott Corke. See some short films from previous courses below:

More and booking here: www.wildeye.co.uk/wildlife-camera-operator

Gorillas & Chimps in Uganda, 13-22 November
After our fabulous trip last year to see/film wild mountain gorillas and chimpanzees in the forests of Uganda, whilst learning about conservation projects, we are returning in November this year. For many people this is on their lifetime wish-list - so grab the chance while you can! A unique itinerary is planned to give participants an incredible opportunity to see wild great apes and engage in their conservation. Highlights include: mountain gorilla and chimpanzee trekking, visiting the Ngamba Chimp Island Sanctuary, several game drives featuring lions, elephants, monkeys, buffaloes and more, learning about and participating in conservation projects such as tree-planting, teaching local people about the value of wildlife, and the Pedal Powered Cinema Project, staying at Dian Fossey Lodge. As well as local guides and specialists you will be accompanied throughout by Madelaine Westwood (founder of GAFI (The Great Apes Film Initiative) and the Pedal Powered Cinema Project) and Piers Warren (Principal of Wildeye).

Participants on the last trip said: "Quite simply a life-changing experience!" "What a wonderful time we had, all seems like a dream now. Thanks for organising our trip of a lifetime!" More here: www.wildeye.co.uk/gorillas-chimpanzees-uganda Just three places now available!

Intro to Wildlife Sound Recording 1-3 December
Interest in the sound recording of wildlife and environments has grown rapidly in the last few years. Described in various ways: location, field, natural, wild etc., these recordings can be put to a multitude of uses including film, television, radio, art installations, web and CD releases, video game soundtracks, as part of musical compositions and so on.

In the production of wildlife films, the importance of the sound track and the role of the sound recordist is often over-looked. The successful recording of wildlife sound, and creation of the film's sound track is a crucial and major part of the creative process. With new digital equipment available for recording and editing sound it requires skill and experience to do the job justice.

This two-day course aims to teach you the skills necessary to produce superb field recordings and give you hands-on experience with some of the latest equipment. The course is suitable for wildlife film-makers, sound recordists, radio producers, audio artists, musicians and video game designers, both professional and amateur. It is taught by Chris Watson, one of the world's top wildlife sound specialists who regularly works for the BBC, and assisted by audio specialist Jez riley French. More here: www.wildeye.co.uk/introduction-to-wildlife-sound-recording

Check out the homepage for up-to-date availability: www.wildeye.co.uk
Glad to hear that Jean Hartley is on the mend!

Jean went through a five and a half hour operation with two surgeons in February... "who proudly announced that they had successfully removed everything in there that was not deemed necessary. Let's hope they are right in their assessment. Recovery is slow, at best, but we think we are getting there. Thank you for your patience." from The ViewFinder

In case you've not already seen it, Anna Roberts put this film together from Wildscreen last year, where Jean was much missed!


Love from Wildscreen 2016 to Jean

We very much hope to see Jean at Wildscreen next year! Get well Jean!!
Email Jean with your own messages of support: info@viewfindersltd.com Visit: viewfindersltd.com




Durrell Wildlife Conservation Trust's New Documentary - Durrell's Underhogs

Follow Durrell's Volunteer Manager Daniel Craven as he travels to India to discover the real Durrells and Gerry's mission to save the world's smallest pig from extinction. Critically endangered, pygmy hogs are so rare they were once thought to be extinct, but today, with the help of Durrell conservationists and supporters, these little pigs are making a comeback. We hope that you enjoy this unique film, please share it with your friends to help us spread the word about Durrell and please consider making a donation to support the pygmy hog project in Assam.


Durrell's Underhogs from Durrell Wildlife Conservation Trust

Visit & support: durrell.org/wildlife/underhogs




Massacre on Migration in Cyprus and Malta 2017 with Chris Packham and team

A hard-hitting short film has been released entitled Cyprus: Massacre on Migration with well known UK naturalist and anti-wildlife-crime campaigner Chris Packham, the film highlights the indiscriminate slaughter of birds in Cyprus, and in particular on the Dhekelia Sovereign British Base. Packham's touching and personal account – shot in autumn 2016 – brings the ugly issue of extensive illegal bird trapping with mist nets and limesticks into sharp focus. It includes footage shot in the killing fields with anti-trapping activists CABS, plus an interview with BirdLife Cyprus.


Cyprus: Massacre on Migration from ChrisGPackham

Visit: www.birdlifecyprus.org & www.chrispackham.co.uk for ways to help.

Chris was also charged with assault and trespass in Malta after confronting hunters he believed had illegally trapped wild birds. The BBC Springwatch presenter and naturalist will appear before magistrates on Thursday morning on the island of Gozo after being charged with "attempting to use force" and "pushing against" a Maltese man. Packham, who is making an independent film about Malta's spring hunt in which thousands of migrating birds are shot over the Mediterranean islands, had called the police after discovering a large cage of protected wild species, including goldfinch, moorhen, starlings and turtle doves. It is illegal to keep some of these birds in captivity. Chris Packham: Why I'm fighting to stop the slaughter of Malta's wild birds Read more According to Packham, he and his producer Ruth Peacey and sound recordist Garry Moore were filming an interview on a public road when two men jumped out of a vehicle and "started screaming and shouting and pushing". More: theguardian.com


The Gozo Fiasco - The Real Evidence from ChrisGPackham

Chris was later cleared of two counts of assault. A Maltese magistrate dismissed the case against him after he produced video evidence in court that showed he was jostled by a hunter while filming an interview about the illegal slaughter of birds on the island. More: theguardian.com

The 2016 overall Winner
"Hitchhikers" (Lion's Mane Jellyfish) St Kilda, off the Island of Hirta, Scotland by George Stoyle ©


Stills from "Spring on the River" by Liam Marsh





Enter BWPAwards 2017 - Wildlife in HD Video

The 2017 Competition is Open for Entries

Your chance to win a prestigious award, cash prize of £5,000 and opportunity to reach millions through national exposure. Help raise awareness about British wildlife and celebrate our natural heritage. Winners and commended entrants will have their work showcased in a touring exhibition and stunning book, and will be invited to an exclusive Awards ceremony in London.

The £20,000 prize fund includes the latest camera kit from lead sponsor Canon.

The awards recognise the talents of photographers practising in Britain whilst also highlighting the great wealth and diversity of British natural history. A celebration of British wildlife as well as a showcase for photographers and videographers, both amateur and professional.

There are fifteen separate categories including animal behaviour, urban wildlife, habitat, animal portraits, marine life, the hidden secret world that lies in the undergrowth and a special award for Wildlife in HD Video. Also two junior categories - to encourage young people to connect with nature through photography.

In addition to still photography there is a great opportunity to capture wildlife in action and win an amazing prize. Be inspired by the video winner and commended entries in 2016: bwpawards.org/videowinners2016

Young People's Awards WildPix / BWPA, sponsored by RSPB Wildlife Explorers.

Entry is free for all young photographers with two age groups.

1. Overall Winner, British Wildlife Photographer: £5,000
2. Wildlife in HD Video Winner: Canon XA30 Professional Camcorder
3. 8 Category prizes: Canon's flagship mirrorless camera, the EOS M5 with EF-M 15-45mm f/3.5-6.3 IS STM lens.
4. The Young People's Awards WildPix / BWPA
Young British Wildlife Photographer (12 - 18) - £500
Young British Wildlife Photographer (Up to 11) - £300

The competition is open until 3rd June 2017.

The 2016 Wildlife in HD Video Winner


Spring on the River from BWPAwards

See: BWPA 2016 Winners Announced!
Welcome to our newest full members, of April! :)

Denes Dobai - A very enthusiastic sound recordist, film and music maker who records his own music and sounds and original sound-scapes in several different genres for mainly wildlife/travel documentaries.


Morning Walk - Soundtrack from dnsdobai

Oliver Upton - An enthusiastic Shooting Assistant Producer / Researcher with excellent communication, writing, team work and presentation skills. Work example:


Caring for a Baby Gorilla at Ape Action Africa from Handshake.org.uk

Libor Spacek - A Prague-based award-winnig Cinematographer (DoP), Underwater Cameraman, Drone Operator, Photographer, Scuba Instructor (SSI), Sea Captain, Environmentalist interested in shooting nature, wildlife, marine life, projects focusing on the monitoring and protection of the underwater world, natives and their rituals at film and photography production with Escape to Nature.


Underwater Showreel from Escape to Nature

There's basic FREE membership for all here or for a much more comprehensive listing, Profile Page and additional benefits, become a full member: Wildlife-film.com/freelancers or Wildlife-film.com/companies
See 'Kit For Sale' for items from members/subscribers!
Welcome to Wildlife-film.com
Since the late 1990s Wildlife-film.com has been the leading source of information for the wildlife filmmaking industry worldwide. For over fifteen years the site has been Google's number one ranking site for 'wildlife film' and related searches. Our site is viewed in over 175 countries. Our newsletter, Wildlife Film News, is read every month by thousands of people involved in wildlife filmmaking - from broadcasters and producers, to cameramen - we encourage readers to submit their news. We also serve as an online resource for industry professionals and services. Find producers, editors, presenters and more in our Freelancer section, and find out about festivals, training and conservation in Organisations. We encourage amateur and professional freelancers to join our network and welcome all wildlife-film related organisations to join our team.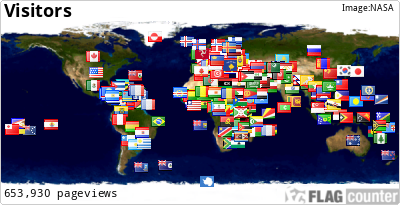 The above visitors map was added on the 30th September 2016...