Wildlife Film News (latest Natural History Film news from our acclaimed newsletter)
Become a member today... For a Freelancer join here, for an Organisation join here! :)
See our 'Features' and 'Interviews' pages for stories from around the wildlife, conservation and natural history film-making world! Got Kit to sell? Add your items here! (NB. Members post for free!) Looking for a work or got something to offer... Visit our Jobs Page.



GREEN SCREEN PITCHING SESSION 2018 – YOUR OPPORTUNITY

The Pitching Session 2018 is hitting the next round!

On Friday, September 14th 2018 during the GREEN SCREEN International Wildlife Filmfestival, you have the chance to present new projects.

With leading professionals Annette Scheurich and Udo Zimmermann and a panel of editors and producers, ideas and concepts can be submitted until May 30th, 2018

To Participate, the following must be submitted:

1. An Exposé, not more than 2 pages. This should describe the project, time of filming, places and persons involved.
2. A brief curriculum vitae of the lecturer
3. An approximate short estimate or at least one budget presentation.
4. If available, a trailer or other material.

As the promotion of emerging talent in naturefilm has always been a concern of GREEN SCREEN, submissions by newcomers and ambitious young filmmakers are expressly encouraged.

A pre-selection panel will select 6 to 8 participants for the pitching session from the submitted projects by 1st August 2018

Contact info@greenscreen-festival.de for further information on how to submit.

International Big Cats Film Festival Winners Announced
from JHWFF & CITES
3 March 2018

UN celebrates world' s best big cats films for World Wildlife Day – Winners of International Big Cats Film Festival announced at UN Headquarters

The CITES Secretariat and Jackson Hole Wildlife Film Festival announced today winners of the International Big Cats Film Festival. Winning stories about jaguars, leopards, lions, pumas, tigers and more will now hit the big screen and your mobile devices as the world celebrates World Wildlife Day 2018 under the theme "Big cats: predators under threat" .

"These films connect us in a very personal way to wildlife. They inspire us all to make sure these most magnificent creatures survive in the wild. Congratulations to all of the finalists and category winners, and thank you for making this such a memorable World Wildlife Day. By using the power of media we can catalyze a groundswell of support for big cats to help make sure they survive in the wild ", said John E. Scanlon, CITES Secretary General.

"We're eager to partner with organizations around the world to raise local awareness and engagement through free public screenings and events," said Jackson Hole Wildlife Film Festival's Executive Director, Lisa Samford. These amazing films speak eloquently to the importance of saving big cats while we are still able to do so."

The co-organizers are particularly grateful to the following final judges for their commitment of time (in alphabetical order of family name):

Inger Anderson, Director General of International Union for Conservation of Nature (IUCN)

Bradnee Chambers, Executive Secretary, Convention on Migratory Species (CMS)

Andrea Heydlauff, Chief Marketing and Communications Officer, African Parks Foundation

John E. Scanlon, Secretary-General, Convention on International Trade in Endangered Species of Wild Fauna and Flora (CITES)

Cécile Tang, Co-Director, Youth for Wildlife Conservation


International BIG CATS Film Festival Trailer from Jackson Hole WILD

Winners of the International Big Cats Film Festival in the 6 categories are:

Issues and Solutions – Awarded to the film that most effectively reveals current issues and challenges and communicates solutions to the environmental, socio-economic and sustainability issues associated with big cats around the globe:

Conservation – Awarded to the film that effectively celebrates innovative approaches and noteworthy achievements of individuals or groups committed to the conservation of big cats:

People and Big Cats – Awarded to the film that most effectively coveys the complex relationship between big cats and humans:

Science and Behavior – Awarded to the film that greatly deepens our understanding of the science behind big cats and their behavior through its storytelling:

"Vanishing Kings – Lions of the Namib" A co-production by ORF, Interspot Film, ARTE, Smithsonian Networks, Into Nature Productions and Boksdocs -

Edited by Alan Miller

Micro Movie (under 5 minutes) – Awarded to the Public Service Announcement (PSA), music video, media artwork or advocacy film that most effectively communicates an appreciation or understanding of big cats or their conservation issues. Limited to media under 5 minutes in length:

Local Voices:


Threats Facing Big Cats from Jackson Hole WILD

Over 200 entries were submitted for the international competition, and they were reviewed by 60 preliminary judges over seven weeks after which they determined the 16 finalists. The short list then was passed on to the final judging panel, which selected the winners from among the 16 finalists.

Big cats are among the most widely recognized and admired animals across the globe. However, the world has been losing these most majestic animals at an alarming rate. For example, tiger populations plummeted by 95 percent over the past 100 years and African lion populations dropped by 40 percent in just 20 years. These iconic predators, the challenges they face, and how these challenges can be met, will be in the spotlight through the 16 films chosen as finalists in the International Big Cats Film Festival.

These stories went beyond simply being visually mesmerizing and engaging. They show the challenges facing these iconic species, and they feature the front-line heroes and the solutions that are necessary if we are going to be able to save populations of big cats around the world.

Oxford Scientific Films and Terra Mater Factual Studios explore Wild Korea
from OSF
6 February 2018

Following on from the success of major international series Richard Hammond's Miracles of Nature, Wild Weather with Richard Hammond and Secrets of the Stonehenge Skeletons, Terra Mater Factual Studios (TMFS) and Oxford Scientific Films (OSF) have joined forces once again to co-produce, Wild Korea (2 x 1 hrs) a landmark series on the natural history of South Korea in association with Buzz, CJ E&M and the BBC.

For the past 60 years, aggression between North and South has defined Korea yet little is known about its wilderness areas where traditional relationships between man and nature thrive and remarkable creatures exist in abundance.

From the jagged mountains of the east to the vast estuarine mudflats of the south and west Wild Korea explores the rich and varied wildlife habitats of this mysterious peninsular. Most astonishingly of all the series lifts the lid on the haven that exists inside the demilitarised zone, the heavily fortified area between North and South where humans fear to tread but where wildlife threatened elsewhere in the country has forged a remarkable comeback.

Wild Korea is scheduled for delivery in January 2018 making the series available in time for the Winter Olympics which are being held in Seoul. The BBC has taken a 1 hr version South Korea: Earth's Hidden Wilderness which they are due to transmit on 11th February at 8pm on BBC2.

Clare Birks, CEO, Oxford Scientific Films said "We're delighted to be working with Terra Mater again on such an ambitious and prestigious series which we are co-producing with our Korean partners".

Caroline Hawkins, Creative Director, Oxford Scientific Films said "We have been given a unique opportunity to show nature's incredible resilience in a country that is unfamiliar to most of us yet is rich in wonderful wildlife."

Sabine Holzer, Head of TV, Terra Mater Factual Studios adds "We are very excited about these truly unique films about a region few of us would think of in terms of Natural History. This is a perfect match for Terra Mater's documentary programme portfolio where we continue to combine fresh storytelling and outstanding visuals."

The films were ordered by Sabine Holzer for TMFS and CS Lee for Buzz and Jae Hyuk Lee for CJ E&M. The Director is James Reed (Jago: A Life Underwater, Rise of the Warrior Apes). The Executive Producers are Caroline Hawkins for OSF, Martin Meszaros and Sabine Holzer for TMFS, CS Lee for Buzz and Jae Hyuk Lee for CJ E&M.

Worldwide sales are being handled by Terra Mater Factual Studios.


Bottlenose dolphins encounter a Haenyeo diver from South Korea: Earth's Hidden Wilderness

Industry friend Martin Hammod dies
7 February 2018

We are sad to report the passing of Martin Hammond who died from a heart attack this morning.

Some of you will know him from his 35 years at Kodak, his presence at many wildlife film festivals and his support for industry newcomers.

Our thoughts are with his family and friends. RIP Martin.

British Wildlife Photography Awards 2018 - Call for Entries
by Maggie Gowan of British Wildlife Photography Awards
1 February 2018

CALLING ALL PHOTOGRAPHERS AND VIDEOGRAPHERS – The British Wildlife Photography Awards 2017 are open for entries. Find out more here: www.bwpawards.org

With 15 separate categories covering all aspects of British Wildlife share your vision with us and compete for a chance to win a prestigious prize. The £20,000 prize fund includes £5,000 cash first prize and cameras from lead sponsor Canon.

Be featured in a touring exhibition and reach millions across the UK through a touring exhibition and a beautiful book.

Whether incredible behaviour, a characterful portrait, an atmospheric woodland scene, or the secret world that lives in the undergrowth we want to see your pictures and films.

Be part of a competition and community that is supported by the UK's major conservation charities and celebrates excellence in wildlife photography and film.

Be inspired by our recent FILM and PHOTOGRAPHY WINNERS winners:

Last years winners:
Stills: www.bwpawards.org/winners2017
Film: www.bwpawards.org/videowinners2017

Some 'Highly Commended' photo's from the 2017 competition on the left. More details here.

The 2017 Wildlife in HD Video Winner


Caddisfly Larva by Liam Marsh from BWPAwards

Highlights of all the Winning and Commended films of 2017:


BWPA Highlights from 2017 from BWPAwards.

Also see: BWPA 2017 Winners Announced!

Ménigoute Festival 2018 Call For Entries

The 34th "International Festival of Ornithological Film" will take place from October 30th to November 4th 2018 in Ménigoute (Deux - Sèvres - FRANCE).

Ménigoute Festival's main purpose is to inspire to the greatest public increased awareness of the need to conserve the natural environment. At the same time, it aims to encourage the documentaries' production and broadcasting. About 40 ornithological and wildlife entries, French premieres, will be selected to be screened in competition during public performances.

Entries are free of fees.

Nine prizes, totalling about 16,930 €, will be awarded.

Register your film for the competition here: menigoute-festival.org/vous-etes-realisateurs.html

Deadline for entries: July 1st 2018

Any film longer than 15 minutes will be entered in the category "long program" and all films less than 15 minutes in the category "short program". The rules and conditions of participation are identical for these two categories.

Many other activities are sheduled for the festival, including photographic exhibitions, conferences, art shows, guided visits to sites in the local area for their landscape and wildlife interest.

Website: www.menigoute-festival.org

Join a Wildeye's Uganda Trip in November!

Gorillas and Chimpanzees in Uganda - The Great Ape Adventure: 5-14 November 2018

Trek to see/film wild mountian gorillas and chimpanzees in the forests of Uganda, whilst learning about and participating in conservation projects to protect our close relatives... A Wildeye / GAFI Project.

A unique itinerary is planned to give participants an incredible opportunity to see wild great apes and engage in their conservation – see full itinerary below – highlights include: mountain gorilla and chimpanzee trekking, visiting the Ngamba Chimp Island Sanctuary, several game drives featuring lions, elephants, monkeys, buffaloes and more, learning about and participating in conservation projects such as tree-planting, teaching local people about the value of wildlife, and the Pedal Powered Cinema Project, staying at Dian Fossey Lodge.

As well as local guides and specialists you will be accompanied throughout by Madelaine Westwood (founder of GAFI (The Great Apes Film Initiative) and the Pedal Powered Cinema Project). Visit/book: www.wildeye.co.uk/gorillas-chimpanzees-uganda

Check out the homepage for up-to-date availability: www.wildeye.co.uk

2018 WFFR Flamingo Awards now open for entries

The fourth edition of The Netherlands' main wildlife film festival is now open for entries! We invite wildlife and environmental filmmakers from anywhere in the world to participate in our popular Flamingo Award Competition and get the opportunity to have your film screened for a large Dutch audience. The festival is held in several theaters in the exciting city center of Rotterdam from 24-28 October 2018.

WFFR screens movies with a central focus on the natural world, but also critical and informative documentaries on raising awareness, the environment and conservation. The competition is free of fees. The deadline for entries is Tuesday 1 May 2018.

In 2018 WFFR will recognise outstanding achievements in ten Flamingo Award categories. You can find the submission form HERE.

Each award winning film will receive their Flamingo Award during the award ceremony on Saturday 27 October 2018. WFFR invites the filmmaker to participate during this award ceremony and infamous Flamingo afterparty.

Agenda:

Tuesday 1 May 2018: Official submission deadline
Wednesday 1 August 2018: Announcement of the selected finalists and Flamingo Award nominees
Wednesday 24 – Sunday 28 October 2018: Wildlife Film Festival Rotterdam, held in one of Europe's most exhilarating cities according to the Lonely Planet.

Filmmakers can choose to compete also in the following 7 categories:

WFFR Awareness Award
WFFR Conservation Award
WFFR Environmental Award
WFFR Children's Award
WFFR Underwater Award
WFFR Virtual Reality Award
WFFR Newcomer Award

Any questions you can contact competition@wffr.nl

News from NaturVision Film Festival

Dear filmmakers,

We have news! In 2018 we will be offering a new award, supported by Audi's environmental foundation Audi Stiftung für Umwelt GmbH: the "NaturVision Short Film Award: The (In)Finite Nature of Plastic". The spectrum of subjects for the category ranges from our everyday dealings with plastic to the dangers of plastic materials for our waters, soils, wildlife and humans, all the way through to alternatives to plastic or ideas for solving the problem of plastic waste. The category is open to both professional and amateur filmmakers over 18 years of age with films up to 30 minutes long. In the Short Film category there are no restrictions on the film's completion date. Link

The award carries a prize of €5,000!

We look forward to your entries, which we need to receive by 18 March 2018.

This is also the deadline for all the other categories. You still have six weeks – until 18 March 2018 – to submit your films on nature, wildlife, the environment and sustainability that were completed after 1 January 2017 for the big NaturVision Film Competition!

Everything you need to know about the categories, prize monies and conditions of participation can be found here

Kind regards, Ralph Thoms, Festivalleitung

Super Early Bird Wildscreen Festival Passes - ON SALE NOW!

Buy your delegate pass before April the 30th and get 30% off a full price week pass... A £150 saving: wildscreen.org/festival/tickets

SPECIAL RATES: We want our festival to be as accessible and affordable as possible so we've introduced new weekly delegate pass types with up to 50% off for 2018.

Check out the Wildscreen Festival 2018 Trailer

Call For Entries Open until March 21st

The 'Green Oscars' of the international wildlife film and TV industry, the Wildscreen Panda Awards are open for entries...

Wildlife and environmental filmmakers from around the world can submit their productions to be in with a chance of winning the most coveted awards in the genre when the world's biggest festival of natural world storytelling returns to Bristol, UK, from the 15-19 October 2018. Launching the Festival's latest call for entries, Lucie Muir, CEO of the charity behind the biennial event, said: "The Panda Awards have sat at the heart of the Wildscreen Festival since they were presented at the first Festival back in 1982 and they remain the highest honour in the international wildlife film and TV industry.

Entries must be submitted by Wednesday 21 March 2018, via the online submission portal on the Wildscreen website, available at: www.wildscreen.org/panda-awards
DCEFF Honors Our 2018 Environmental Champion: Dr. Sylvia Earle!

The Board of Directors of the Environmental Film Festival recognized and honored Sylvia Earle's many accomplishments, especially her efforts in raising awareness about the importance of our oceans and advocating for their protection, presenting her with DCEFF's 2018 Environmental Champion Award. The event took place at the Embassy of France and was hosted by Ambassador Gerard Araud.


Dr. Sylvia Earle Tribute: 2018 Environmental Champion

Sylvia Earle has led more than 100 expeditions worldwide, logging more than 7,000 hours underwater. She served as Chief Scientist of the National Oceanographic and Atmospheric Administration from 1990-92, and has been Explorer-in-Residence at the National Geographic Society since 1998. Her organization Mission Blue was founded in 2009 to build public support for a global network of marine protected areas.
BORN TO BE WILD – NHNZ launches wildest studio in the world
By NHNZ
20 February 2018

Video content has skyrocketed, and now accounts for nearly 74% of all online engagement ¹. Recognising this phenomenon, alongside global consumer trends of authenticity, raw humanity and a return to nature, award-winning wildlife filmmakers NHNZ has launched the new short-form division, WiLD Studios.

With international brand marketer and executive producer, Carolyn Managh, at the helm, WiLD Studios is on a mission to strengthen connections between brands, nature and wildlife. WiLD Studios produces cinematic short-form content– anything from 30 seconds to 30 minutes- by tapping into NHNZ's remote production crews located in key wildlife destinations around the world.

"WiLD Studios celebrates the magnificence of our natural planet, with the mission of strengthening connections between brands, nature and wildlife. Whether it's Antarctica, Mainland China, Siberian Desert or the Amazon, we can make it happen. With remote production crews experienced in cinematic 4k filming to international broadcast standards, " explains Carolyn Managh.

Chief Creative Officer Wunderman UK & EMEA, Ian Haworth praises the timing and relevance of WiLD Studios, saying, "Authenticity and purposefulness are now an essential part of any brand's communications, whether in campaigns or social media content. Using connections to nature is a powerful platform to do this, and when it comes to content in this space, the filmmakers at WiLD are wildlife whisperers."

Right out of the gate, WiLD Studios' first big initiative is a collaboration with WWF-New Zealand (spearheading the project for global). Project Extraordinary is a competition that will see one creative agency potentially make history. The challenge invites creative minds globally to develop a short-form video concept that demonstrates how sustainability is desirable and sexy; to encourage 1 billion consumers globally to make more than 50% of their purchases based on sustainability as one of the top 3 decision triggers, by 2020.

NHNZ Managing Director Kyle Murdoch says, "WiLD Studios is the natural next step in the evolution of NHNZ. We've had a love affair with wildlife for over 40 years, including 10 years producing long-form documentaries co-funded by brands such as Samsung and Buick. Combine this experience with a growing appetite for short-form content and then add Carolyn's marketing and agency experience into the mix, and we have a world class offering. This is part of NHNZ's long term strategy to be a best in class producer across a range of content offering."

For more details, visit wild-studios.com

See: www.nhnz.tv/news/2018/2/21/introducing-wild-studios
Rubén Duro starts "Science into Images" project

Member Rubén Duro has started a new project called "Science into Images", with the aim of helping scientists and researchers to communicate their projects and researches to society in an audiovisual form. Work will be uploaded to this new Vimeo channel vimeo.com/scienceintoimages


Project OstreoRisk Part 1/3 Microalgae

Project OstreoRisk is a research project directed by Dr. Elisa Berdalet and Dr. Magda Vila (both of them working at the Institute of Marine Sciences (ICM-CSIC)) in Barcelona. The project involves research of the biology of the dinoflagellate Ostreopsis ovata (able to cause harmful algal blooms) and the affectation of its blooms to the health of people living near the coastal bloom areas. This first part is focused on microalgae (and cianobacteria) as a part of the marine planckton and benthos.
Watch: Indonesia From Below from SZtv

Home to more than 17,000 islands and 85% of the world's coral species, Indonesia is regarded as the world's best diving destination. It's easy to sea the allure. Every year visitors flock to these remote and rustic dive destinations to catch a glimpse of WWII wrecks and whale sharks, hammerheads and hairy frogfish, manta and mola mola.

The series is showcasing amazing dive sites, awesome marine life, fascinating people and highlighting the pressing environmental issues facing our oceans today.


Indonesia from Below from SZtv

Like us on Facebook facebook.com/scubazoo.tv
Follow us on Twitter twitter.com/ScubazooTV
Follow us on Instagram instagram.com/sz.tv
Visit: scubazoo.tv/indonesia-from-below
Emma Blackwell in search of Andean Condors

I travelled 13 hours across Peru then 7 hours through the mountains, hopefully so I can see Andean Condors at Colca Canyon. I've already been told it's less likely this time of year....but I know people that have seen them recently, so I stay positive. Donning my backpack, camera and map I hike to several places known for condor sightings and sit for hours hoping for a glimpse of one. The scenery is stunning but I've come here with one goal in mind! Will my Condor dream become a reality? Watch 'My Search For Andean Condors' to find out.


Emma Blackwell searching for Andean Condors

Like her on Facebook facebook.com/emmablackwellpresenter
Follow her on Twitter twitter.com/EmmaBlackwell12
Follow her on Instagram instagram.com/emma_l_blackwell
Visit: www.emmablackwell.co.uk

Highly Anticipated Vegan Documentary 'Dominion' To Premiere This Month

Campaigners have described the movie as an 'Australian Earthlings'

Highly anticipated documentary Dominion will premiere this month in Australia.

Dominion is the new film by Chris Delforce from organization Aussie Farms. Delforce, who previously made movie Lucent, told PBN that Dominion is 'the film I wanted to make for 10 years'. The feature-length documentary focuses on how animals are used and abused in Australia, looking at six primary facets of our interaction with animals - Pets, Wildlife, Scientific Research, Entertainment, Clothing and Food.


WILL YOU WATCH DOMINION? The Latest Vegan Film. Our Interview w/ Director Chris Delforce

Read more: plantbasednews.org/post/vegan-documentary-dominion-premiere-spring
See 'Kit For Sale' for items from members/subscribers!
Welcome to Wildlife-film.com
Since the late 1990s Wildlife-film.com has been the leading source of information for the wildlife filmmaking industry worldwide. For over eighteen years the site has been Google's number one ranking site for 'wildlife film' and related searches. Our site is viewed in over 180 countries. Our newsletter, Wildlife Film News, is read every month by thousands of people involved in wildlife filmmaking - from broadcasters and producers, to cameramen - we encourage readers to submit their news. We also serve as an online resource for industry professionals and services. Find producers, editors, presenters and more in our Freelancer section, and find out about festivals, training and conservation in Organisations. We encourage amateur and professional freelancers to join our network and welcome all wildlife-film related organisations to join our team.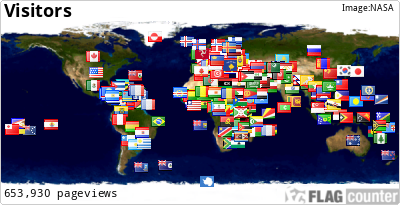 The above visitors map was added on the 30th September 2016...