Wildlife Film News (latest news from our acclaimed newsletter)
Become a member today... For a Freelancer join here, for an Organisation join here! :)
See our 'Features' and 'Interviews' pages for stories from around the wildlife film-making world! Got Kit to sell? Add your items here! (NB. Members post for free!) Looking for a work or got something to offer... Visit our Jobs Page.
Want to be a Wildlife Camera Operator or need to brush up on your current skills? Wildeye can help!!

Our next Wildlife Camera Operator Course, 28-30 October 2016, has 3 places available... Whether you are hoping for a career as a professional wildlife camera operator or want to film wildlife as a fascinating hobby, this course will arm you with the knowledge and techniques to create stunning shots and sequences. As camera technology advances apace it can be difficult to know what equipment to use (and then how to use it!), with a high tutor to student ratio, this course is unique in content and value for money. Aerials, slowmo, time lapse, 4K, macro - get hands-on experience with all these and more on our Wildlife Camera Operator Course... More here!

Films of example footage/fun from our last camera course:


Wildeye Aerials June 16 from Wildeye
Wildeye Time Lapse Trials Jun16 from Wildeye
Wildeye Highspeed June 2016 from Simon Beer

Audio Post Production Course with Pip Norton & Chris Watson, 16-18 December 2016 has availabilty too... This two-day course explores techniques of editing audio files on a computer and mixing soundtracks. Through demonstration and working on practical tasks you will learn how to create, edit, manipulate and improve sound recordings, and also how they can be effectively combined and mixed together to produce a soundtrack. More here!

Check out the homepage for up-to-date availability: www.wildeye.co.uk
BBC Studios Factual appoints Julian Hector as new head of Natural History Unit

Lisa Opie, BBC Studios Director, Factual, has appointed Julian Hector as Head of Natural History Unit (NHU).

A highly experienced producer, editor and executive producer, Julian has worked on world-class content across television, radio and digital platforms for over 20 years. Reporting directly to the Director, Factual, he will be responsible for global brands and content across all platforms, setting and delivering the NHU's creative and business strategy.

Julian started his natural history career at the NHU, producing series like Battle Of The Sexes and Wild Africa and on radio, Slaves To Nature. On becoming Editor of Natural History Radio he led the development and production of award-winning programmes such as Tweet Of The Day, World On The Move, Saving Species and Migration. He went on to become an executive producer in television, producing hard-hitting journalism Ivory Wars with Panorama and hits such as Tigers About The House.

Julian says: "This is such an important time to lead the Natural History Unit. We thrill our audiences with the extreme close-up and immerse them in the wonderful world of nature; and with people and nature ever more challenged to share the same space on earth, it has never been more important to tell stories of that relationship."

We are also pleased to announce that Oliver Thompson will take on an expanded role as Head of Business for the NHU. As we enter a globally competitive market, it is vital that the Natural History Unit retains its global standing and reputation. Working to Julian, Oliver will provide vital business leadership.

Oliver has extensive experience of managing creative businesses, post production facilities and driving innovation across BBC production. Currently Head of Production for Factual in Bristol, he has an impressive track record of working with talented creative teams to deliver a range of content, from digital platforms like BBC Earth, to live events like Big Blue Live to global landmark natural history television series like Planet Earth 2.

Oliver Thompson says: "The launch of BBC Studios means the NHU is at a critical point in its evolution and we need to create the right environment for our creative and business teams to thrive. This presents a huge opportunity for us to bring our world-class content to new customers and new platforms, and deliver value back to BBC licence fee payers."

Lisa Opie, BBC Studios Director, Factual, says: "I'm delighted that the world class credibility and heritage of the Natural History Unit is in such strong hands. Julian brings passion, vision and vast experience to the Unit. Oli will drive the business through this important and challenging transition into the competitive market. Together they'll make a powerful team."

Visit: www.bbc.co.uk/mediacentre/latestnews/2016/julian-hector-nhu




The 12th Annual Fall 2016 Film Series - An SOC Signature Series
Created and Hosted by Chris Palmer - AUCEF
23 September 2016

Free and Open to the Public
No Reservations Required
First come, first seated

TUESDAY, SEPTEMBER 27 at 7 pm; 6:30 pm Food and Drink
Discovery Learning Alliance – Using the Power of Media for Social Change
Media can be an effective tool for shaping public dialogue while changing individual and group behavior. In order to make a lasting impact in classrooms and communities in the developing world, Discovery Communications established a nonprofit, Discovery Learning Alliance. DLA President, Aric Noboa, will show how this organization is using media to transform education and improve lives in marginalized communities across Africa and beyond. From scripted movies to educational videos to primetime talk shows, he will share clips and describe the process they use to find the right media tools to affect lasting social impact.

TUESDAY, OCTOBER 11 at 7 pm; 6:30 pm Food and Drink
PBS – The Best Things in Life Are Free
In a rapidly changing industry, remaining relevant has become harder than ever and winning over viewers has never been more challenging. Despite this disruption, PBS remains strong. The last few years have seen PBS return to original American drama with Mercy Street, enter a co-production agreement with the BBC, position itself as the home for independent film, and grow from the 12th most watched in primetime to the 5th most watched among all networks. Get a sneak peek of what's to come from the country's most prominent provider of public television content, and join Beth Hoppe, Chief Programming Executive and GM of General Audience Programming, as she discusses how taking risks and experimenting, while remaining committed to PBS' mission, have made it possible.

TUESDAY, OCTOBER 18 at 7 pm; 6:30 pm Food and Drink
Entertainment with a Conservation Mission
Jennifer Shoemaker a science communicator and visual storyteller with twenty years of experience interpreting science and conservation through television shows, digital video, and live event media. She is the Senior Director of the Visual Storytelling Team at Conservation International, where she recently completed a virtual reality film about the Amazon rainforest. Prior to Conservation International, she was a television producer and Director of Science and Exploration Media at National Geographic. She has also worked as an Earth science video producer NASA's Goddard Space Flight Center, and created the National Park Service's first video podcasts while working at Yellowstone National Park. Her video work builds upon a previous career as a park ranger at a number of parks across the American West, including Yosemite and Rocky Mountain national parks. Jennifer will talk about her filmmaking career and show many clips of her work.

TUESDAY, OCTOBER 25 at 7 pm; 6:30 pm Food and Drink
Before The Flood Film Screening (2016, 93 minutes) plus Q&A
Pre-premier screenings of Leonardo DiCaprio and National Geographic's new documentary BEFORE THE FLOOD. The film is a call to action on climate change as it follows DiCaprio around the globe to bear witness to a changing climate and meet with experts on what must be done to save an inhabitable planet. The filmmakers and parties involved believe the film will help to prevent the demise of endangered species, ecosystems and native communities across the globe. Subjects of the film include: Leonardo DiCaprio, President Barack Obama, Former President Bill Clinton, Secretary of State John Kerry, United Nations Secretary-General Ban Ki-moon and Pope Francis. The focus is what must be done today to transition our economic and political systems into environmentally friendly institutions. This is a special screening of the film before the film's official premier on the National Geographic channel October 31, 2016. Bob Dreher, Senior Vice President of Conservation Programs at Defenders of Wildlife will answer questions after the screening.

TUESDAY, NOVEMBER 15 at 7 pm; 6:30 pm Food and Drink
Classroom in the Wild – Film Screening Followed by Q&A
Come and hear first-hand accounts from students about their extraordinary experiences during Classroom in the Wild in the Chesapeake Bay. Vanina Harel, who co-led the Chesapeake Bay course, will attend and lead the presentation and Q&As. Through photos and videos by the students themselves, you will learn more about this unique experiential learning course, as well as future opportunities to practice environmental filmmaking in Classroom in the Wild in 2017.

For more information, please contact:
Chris Palmer (202) 885-3408 or palmer@american.edu
Or visit www.environmentalfilm.org

(c) Tim Laman


(c) Tim Laman

All star line-up of speakers as Wildscreen adds stills photography to festival's DNA

Monday 10 to Friday 14 October 2016, the world's biggest celebration of natural history storytelling - the Wildscreen Festival - returns to Bristol, UK, with a programme of public and industry events, including an awards ceremony, a day dedicated to stills photography and a talk by the renowned rainforest photojournalist, Tim Laman. Venues & prices vary. See www.wildscreen.org for more details.

Stills photography is being added to the DNA of the next edition of what is already the world's biggest celebration of wildlife film, TV and online content as the Bristol-based Wildscreen Festival steps up its commitment to unite and support natural history's best visual storytellers.

Additions to the industry programme for Wildscreen 2016, in Bristol, from October 10 to 14, include a photography day on Friday 14 October, during which world-class photographers and leading image commissioners and publishers will share their knowledge of how to improve craft skills, get funded make money, tell stories that deliver conservation awareness and action.

The multiple award-winning line-up of speakers includes undercover photojournalist Britta Jaschinski; underwater specialist Tony Wu; National Geographic Magazine contributor Ronan Donovan; optical wizard and award-winning filmmaker Martin Dohrn plus decision-making representatives from Barcroft Media, National Geographic and Ranger Rick.

The festival will also provide a rare chance for British audiences to hear the renowned US photojournalist, field biologist, filmmaker and National Geographic Magazine favourite Tim Laman talk about the intimate and unique pictures of rainforest wildlife, including orangutans and birds-of-paradise, he has captured during 30 years of exploring the rainforest canopy.

Tickets for the Tim Laman event - Rainforest Exposures - at St George's, Bristol, on Friday 14 October (8pm) are included in the price of Wildscreen Festival passes - £495 + VAT for the full programme or £125 + VAT for a Friday day pass. To book, visit: http://www.wildscreen.org/festival/. From September 5, the public will also be able to book places at the talk for £13 / £10 (concessions), via www.stgeorgesbristol.co.uk; telephone 0845 402 4001.

Lucie Muir, CEO of Wildscreen, the charity which runs the Wildscreen Festival, "For most of its 30+ year life, the Wildscreen Festival has focused on encouraging and applauding the best in wildlife film and TV. But there have been huge changes in recent times to how people find, view and use imagery to tell stories about the natural world, especially via online channels. We want to reflect this by expanding the Wildscreen Festival's remit to take in the ever-more varied forms of visual storytelling – both to add power to conservation messages and open up new income streams for those who are able to capture and share inspirational moments from biodiversity's frontlines. From now on, photography is part of the Festival's DNA."

Around 850 industry delegates from more than 40 countries are expected to be in Bristol for this year's Wildscreen Festival - a not-for-profit initiative by the UK-based charity Wildscreen which also operates Arkive, a free-to-access online encyclopaedia about the natural world, and Wildscreen Exchange, a global hub giving conservation organisations access to imagery and film, TV and photography expertise which helps them to tell the most pertinent conservation stories of our time.

The Headline Sponsor of Wildscreen 2016's photography programme is National Geographic.

Principal sponsors of the Wildscreen Festival 2016 overall are BBC Earth, BBC Worldwide and Disneynature.

See the 2016 Festival Programme here: wildscreenfestival.org
Read: Stars of wildlife films and TV in Bristol for Green Hollywood Oscars - and you can join them!
2017 Jackson Hole Wildlife Film Festival & Conservation Summit Dates Announced!!

Conservation Summit: Sept. 24 - 26, 2017
Wildlife Film Festival: September 25 - 29, 2017

The theme for the 2017 Conservation Summit is CATS!




Q&A with 'The Hunt' Producer Alastair Fothergill

Multi-Emmy®-winning producer Alastair Fothergill has been a part of the BBC Natural History Unit for over three decades, serving as producer on Planet Earth, Frozen Planet, The Blue Planet and more. Here he reveals the revolutionary technology and editing process behind The Hunt, some of his most epic filming "firsts", and what Sir David Attenborough is like off camera.

The Hunt has explored the relationship between many different predators and prey. What appealed to you about this theme?
Fothergill: Well it is, undoubtedly, the most exciting behavior in nature. It's what people like. So I knew I had an enormously sexy subject matter. The other thing that really interested me is that people have always depicted predation as rather tooth and claw — you know, like Shark Week's approach to sharks. Not only is that boring, but it's also absolutely not true. The outcome is never certain, and most hunts actually end in failure. All that failure makes it that much more amazing when an animal succeeds! There are many sequences where I hope the audience will start by rooting for the prey — really hoping it will get away — and then change teams.

More here: www.bbcamerica.com/blog/2016/08/qa-with-the-hunt-producer-alastair-fothergill
If in the US or otherwise able, watch The Making of The Hunt here!
Welcome to our new full members from the past month!

National Film and Television School UK - One of the top film, television and new media schools in the world as evidenced by the Observer Newspaper describing the NFTS as the 'The Best Film School in the World'. Now offering a Directing Natural History & Science MA, more below!

Dale Upton - 4x4 Sprinter crew cab hire with accredited driver; roof rack designed for camera use and add-ons for your remote shoooting requirements in and around South Africa - Option to hire a 4x4 quad bike too - Outlandish.

Phana Monkey Project - Aims to promote the safety and well-being of the long-tailed macaque population of Phana, in Thailand. Don Chao Poo is the perfect place for taking pictures and making films of the monkeys in their natural habitat. The interaction of local residents and visitors with the monkeys is frequent, harmonious and non-aggressive from both sides.

There's basic FREE membership for all here or for a much more comprehensive listing, Profile Page and additional benefits, become a full member: Wildlife-film.com/freelancers or Wildlife-film.com/companies
See 'Kit For Sale' for items from members/subscribers!
Welcome to Wildlife-film.com
Since the late 1990s Wildlife-film.com has been the leading source of information for the wildlife filmmaking industry worldwide. For over fifteen years the site has been Google's number one ranking site for 'wildlife film' and related searches. Our site is viewed in over 175 countries. Our newsletter, Wildlife Film News, is read every month by thousands of people involved in wildlife filmmaking - from broadcasters and producers, to cameramen - we encourage readers to submit their news. We also serve as an online resource for industry professionals and services. Find producers, editors, presenters and more in our Freelancer section, and find out about festivals, training and conservation in Organisations. We encourage amateur and professional freelancers to join our network and welcome all wildlife-film related organisations to join our team.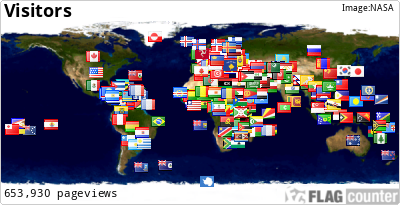 The above visitors map was added on the 30th September 2016...