Wildlife Film News (latest news from our acclaimed newsletter)
Become a member today... For a Freelancer join here, for an Organisation join here! :)

See our 'Features' and 'Interviews' pages for stories from around the wildlife film-making world! Got Kit to sell? Add your items here! (NB. Members post for free!) Looking for a work or got something to offer... Visit our Jobs Page.
Wildlife Film Festival Rotterdam 2017 - Call for entries open!

The Netherlands' main wildlife film festival is held in the city center of Rotterdam from 26-29 October 2017 and is now open for entries! WFFR screens movies with a central focus on the natural world, but also critical and informative documentaries on raising awareness, the environment and sustainability. We would like to invite both professional and non-professional filmmakers from anywhere in the world to participate. The competition is free of fees. The deadline for entries is 1 May 2017.

The competition offers awards in a wide range of categories of which this year the WFFR Virtual Reality Award is new.

Awards can be won in the categories:

Best Film Professional
Best Film Non-Professional
WFFR Environmental/Sustainability Award
WFFR Underwater Award
WFFR Newcomer Award
WFFR Virtual Reality Award
WFFR Awareness Award.

In addition to the awards attributed by the jury, an audience award will also be awarded to the most popular film chosen by the general public in the professional and the non-professional category.

You can find the submission form here and for any questions you can contact competition@wffr.nl

Selected filmmakers are invited to the festival to meet other filmmakers, professionals and our audience.

Many other activities are scheduled around the festival like photo exhibitions, an educational kids program, a gathering for filmmakers and a Nature Cafe. WFFR creates a unique platform in the Netherlands for wildlife filmmakers. We aim to inform and inspire the public by screening wildlife movies.

2017 Jackson Hole Wildlife Film Festival Call for Entry Opens

Widely considered the most prestigious honor in natural history filmmaking, the Jackson Hole Wildlife Film Festival celebrates the world's most innovative wildlife, nature and science storytelling.

Film Competition:

Regular Deadline: June 1
Extended Deadline (with price increase): June 15

Enter your film here: www.jhfestival.org/film-entry.html

Seeking qualified preliminary judges

More than 150 preliminary judges will screen over 3,500 hours to select this year's finalists. Earn discounted or complimentary passes to the 2017 Festival, by remotely judging the preliminary rounds in June & July. All interested should apply here: www.jhfestival.org/2017-judging.html

Intern with the Festival:

We're looking for our next team of summer interns! Spend your summer in beautiful Jackson Hole, while growing personally and professionally through project specific opportunities. More here: www.jhfestival.org/internships.html Application Deadline: April 1

Important Dates:
March 1: Film Competition Opens
May 1: Festival & Summit early-bird registration opens
June 1: Film Competition Closes
June 15: Late Film Entry Deadline (additional fees)
August 1: Finalists announced
September 24 - 26: Conservation Summit (Theme: Cats)
September 25 - 29: Wildlife Film Festival
September 28: Grand Teton Awards Gala & Film Competition Winners Announced

Visit: jhfestival.org, facebook.com/jhwff, instagram.com/jacksonholewild & twitter.com/jacksonholewild

GREEN SCREEN Wildlife Film Festival News

The competition is on!

GREEN SCREEN International Wildlife Filmfestival Eckernförde is going to celebrate the BEST WILDLIFE AND NATURE FILMS of the year in September 2017 (13th - 17th) for the eleventh time.

Films can be submitted in 16 categories. A professional jury will select and nominate films for the festival program in May.

The award jury will meet in September right before the start of the festival and will announce the winners during the big award ceremony on the 16th.

Films can be submitted now online via www.greenscreen-festival.de/en/professional/filmsubmission Deadline is 15th March 2017 (CET).

More information about the festival, submission, awards, categories are available online: www.greenscreen-festival.de and www.facebook.com/greenscreenfestival
Call for Entries for Wild Pages 3 Open!

The second edition of Wild Pages – The Wildlife Film-makers' Resource Guide is still selling each month, even though it has 2014/15 showing on the front cover! Much of the info in that edition will still be valid, but there is clearly a need for an update!!

We've had lots of enquiries from people wanting be included too, so we are going to publish a third edition and call it Wild Pages 3...

We believe that Wild Pages has become an invaluable resource for many wildlife film-makers around the world (having been purchased on every continent bar Antarctica!) and especially for those that are unable to get to film festivals due to time or financial constraints… It has become an essential piece of kit!!

The categories for entries in the book include: Production Companies, Film Festivals, Equipment Hire/Sales, Distributors, Education/Training, Organisations, Stock Footage, Services, Location Managers/Fixers, Broadcasters/Channels, Publications & Freelancers (Various!).

Please go to wildeye.co.uk/wildpages/entry.html and fill in the form by the 31st of March 2017.

Sample listings:

NB. Relevant information about you and/or your company may help to reduce the amount of admin dealing with requests for work experience or co-productions for example. Your listing is free. Please enter into as many categories as are relevant to you or write a comprehensive explanation of your services and enter into the category that is most representative of your you/company. Additionally, if you'd like your logo or a photograph (B&W only) included alongside your entry, you can for just UK£50: www.wildeye.co.uk/wildpages/logo.html We are offering display advertising too.

Like us on: facebook.com/WildPages & follow twitter.com/Wild_Pages

We look forward to hearing from you soon... Go HERE!
The Cat That Changed America World Premiere Report
By Tony Lee/Sabana Films
26 February 2017

They say a film doesn't really exist and come alive until it plays in a theater and reaches its audience. Earlier this month, at the Santa Barbara International Film Festival, I was lucky to experience this axiom. My filmThe Cat That Changed America had its world premiere as part of the 'Reel Screen' nature section of the festival, started by Mike De Gruy as a showcase for natural history films.

Santa Barbara is a fitting place for my film to have a world premiere, as it's only an hour away from P22 mountain lion's birth place in the Santa Monica mountains and the proposed site of the Liberty Canyon wildlife crossing. Residents who travel on the 101 freeway to Los Angeles pass the crossing site every day, and after seeing the film will give more thought to the issues of connectivity and habitat loss facing all wildlife.

We shared the red carpet with the stars of La La Land and also actor Jeff Bridges who was honoured at the festival. We took along the P22 cardboard cutout from the famous Steve Winter National Geographic photo. This gave a great platform to put P22 on the world stage, as Getty Images captured celebrity photographs of him with Beth Pratt-Bergstrom, the California director of the National Wildlife Federation. We also made the front cover of the LA Times, a write up about the conservationists in the New Yorker and much local press from the Malibu Times to the Santa Barbara Independent. P22 soon became a recognised celebrity at the festival as Beth carried him through the streets of Santa Barbara. Many posed for selfies with P22 before and after the screening.

At both screenings we had a full house, and afterwards Beth took to the stage, along with wildlife biologist Miguel Ordenana who discovered P22, and campaign group Poison Free Malibu, to answer many questions from the enthusiastic audience.

I, and my Director of Photography Alex Rapaport, were given a special award by Poison Free Malibu for our services to conservation, which for me was the most memorable part of the festival. Do conservation films make a difference? Absolutely, as after the screening, many attendees came to me and said they would pressure their local housing association to ban the use of anticoagulant rodenticides. The memorable photograph of P22 before and after the effects of ingesting rodenticides created an audible gasp, and hopefully left an indelible mark with the audience.

At the wildlife film makers panel the day before, Alex and I spoke about the six months making the film, and bringing the plight of mountain lions in the Santa Monica mountains to the world's attention. We also honoured filmmaker Rob Stewart who tragically died during the festival. There are those who are so passionate about conservation that they will give their lives to help save the species that they care about. Rob was definitely one of those filmmakers. I first met him at the Jackson Hole Wildlife Film Festival in 2003 when he was starting his film career and was immediately struck how humble, how passionate and how dedicated he was towards preserving sharks and the world's oceans.

The Cat That Changed America premieres in LA next month at UCLA as part of their Green Screens festival and also at a private screening for the Natural History Museum of Los Angeles County. It has also been entered for other major wildlife film festivals around the world including the Japan Wildlife Film Festival, Rotterdam and Jackson Hole. I hope P22 will be the cat that changed the world.

Watch the trailer:

Please support the film by visiting the website www.thecatthatchangedamerica.com and promoting the word through word of mouth and on social media.

Facebook: facebook.com/thecatthatchangedamerica
Twitter: @SabanaFilms / #TheCatThatChangedAmerica
The 12th Annual Spring 2017 Film Series
An SOC Signature Series
Created and Hosted by Chris Palmer - AUCEF
27 January 2017

Free and Open to the Public
No Reservations Required
First Come, First Seated!

Note: The March 21-24 events below are all part of Washington D.C.'s Environmental Film Festival: dceff.org

Tuesday, March 21 at 7pm - Reception at 6:30 pm with food and drink.
An Evening with Chris Palmer - The Most Important Food Films of All Time
Founder and Director, Center for Environmental Filmmaking, School of Communication, American University.

Film producer Chris Palmer describes the best food films of all time, illustrating his remarks with compelling clips. He will also screen the winners of this year's Eco-Comedy Video Competition, co-sponsored by AU's Center for Environmental Filmmaking and The Nature Conservancy.

Wednesday, March 22 at 7pm
Student Short Environmental Film Festival

Come and watch some fascinating and entertaining films made by top film students. Professor Chris Palmer will lead an entertaining and interactive session with the audience and the filmmakers on why and how these films are made. This event builds on EFF's latest initiative, led by Arjumand Hamid, Director of Educational Outreach, to become an educational resource for students of all backgrounds and ages.

Followed by a discussion with the student filmmakers.

Thursday, March 23 at 7pm
Ok, I've Watched the Film, Now What?
An Impact Filmmaking Panel with Experts in the Field. Film clips and panel discussion, hosted and moderated by Chris Palmer.

How do we produce films that make a difference? This session, illustrated with clips of inspiring films, explores the ways we can turn films into action, at both the policy and personal levels. Our top panelists will address the challenges of producing films that have a tangible and measurable impact on their audiences and society.

Panelists: Award-winning filmmakers Samira Goetschel, Ellie Walton, Brandon Kramer, and Lance Kramer.

Friday, March 24 at 7pm - Reception at 6:30 pm with food and drink supplied by Whole Foods
At the Fork (94 min, 2016)

Filmmaker and omnivore John Papola, together with his vegetarian wife Lisa, offer up a timely and refreshingly unbiased look at how farm animals are raised for our consumption. With unprecedented access to large-scale conventional farms, Papola asks the tough questions behind every hamburger, glass of milk and baby-back rib. What he discovers are not heartless industrialists, but America's farmers — real people who, along with him, are grappling with the moral dimensions of farming animals for food..

Discussion, moderated by Chris Palmer, with top executives from The Humane Society of the United States and from Whole Foods, follows screening.

Tuesday, March 28 at 7pm
Keeping the Potomac: The Politics of Water (26 min, 2016)

This documentary—conceived, written, produced, shot, directed, and edited by students in Environmental & Wildlife Production (COMM 568)—will air during Maryland Public Television's Chesapeake Bay Week in April. Keeping the Potomac examines efforts of three local river keepers to hold polluters accountable along the Potomac River watershed.

Created by Elizabeth Herzfeldt-Kamprath, Anthony Brunner, Doaa Nour, Sam Sheline, Raffi Paul, Sarah Liebman, Kent Wagner, Chelsea Greene and Xinyi Song, and by American University's Center for Environmental Filmmaking, in association with Maryland Public Television..

Panel discussion, hosted by Professor Chris Palmer, follows screenings. Panelists include student filmmakers and Professor Mike English, who taught the Center for Environmental Filmmaking class where Keeping the Potomac was produced for Maryland Public Television.

The 2016 overall Winner
"Hitchhikers" (Lion's Mane Jellyfish) St Kilda, off the Island of Hirta, Scotland by George Stoyle ©


Stills from "Spring on the River" by Liam Marsh





Enter BWPAwards 2017 - Wildlife in HD Video

The 2017 Competition is Open for Entries

Your chance to win a prestigious award, cash prize of £5,000 and opportunity to reach millions through national exposure. Help raise awareness about British wildlife and celebrate our natural heritage. Winners and commended entrants will have their work showcased in a touring exhibition and stunning book, and will be invited to an exclusive Awards ceremony in London.

The £20,000 prize fund includes the latest camera kit from lead sponsor Canon.

The awards recognise the talents of photographers practising in Britain whilst also highlighting the great wealth and diversity of British natural history. A celebration of British wildlife as well as a showcase for photographers and videographers, both amateur and professional.

There are fifteen separate categories including animal behaviour, urban wildlife, habitat, animal portraits, marine life, the hidden secret world that lies in the undergrowth and a special award for Wildlife in HD Video. Also two junior categories - to encourage young people to connect with nature through photography.

In addition to still photography there is a great opportunity to capture wildlife in action and win an amazing prize. Be inspired by the video winner and commended entries in 2016: bwpawards.org/videowinners2016

Young People's Awards WildPix / BWPA, sponsored by RSPB Wildlife Explorers.

Entry is free for all young photographers with two age groups.

1. Overall Winner, British Wildlife Photographer: £5,000
2. Wildlife in HD Video Winner: Canon XA30 Professional Camcorder
3. 8 Category prizes: Canon's flagship mirrorless camera, the EOS M5 with EF-M 15-45mm f/3.5-6.3 IS STM lens.
4. The Young People's Awards WildPix / BWPA
Young British Wildlife Photographer (12 - 18) - £500
Young British Wildlife Photographer (Up to 11) - £300

The competition is open until 3rd June 2017.

The 2016 Wildlife in HD Video Winner


Spring on the River from BWPAwards

See: BWPA 2016 Winners Announced!



Welcome our new full members from February! :)

Wild Step - An independent production company specialised in wildlife and conservation filmmaking based in The Netherlands, from Tim Visser.


Wild Step promo from Wild Step

Shazaad Kasmani - A multi-talented fixer/expert/presenter specialised in Natural History Photography and Filmmaking consulting for all major National Parks as well as Marine Parks in Kenya.

There's basic FREE membership for all here or for a much more comprehensive listing, Profile Page and additional benefits, become a full member: Wildlife-film.com/freelancers or Wildlife-film.com/companies
See 'Kit For Sale' for items from members/subscribers!
Welcome to Wildlife-film.com
Since the late 1990s Wildlife-film.com has been the leading source of information for the wildlife filmmaking industry worldwide. For over fifteen years the site has been Google's number one ranking site for 'wildlife film' and related searches. Our site is viewed in over 175 countries. Our newsletter, Wildlife Film News, is read every month by thousands of people involved in wildlife filmmaking - from broadcasters and producers, to cameramen - we encourage readers to submit their news. We also serve as an online resource for industry professionals and services. Find producers, editors, presenters and more in our Freelancer section, and find out about festivals, training and conservation in Organisations. We encourage amateur and professional freelancers to join our network and welcome all wildlife-film related organisations to join our team.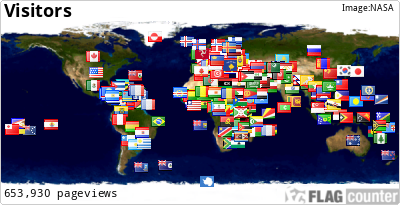 The above visitors map was added on the 30th September 2016...